Alaska's Aleutian Range - Bears, Salmon and Unforgettable Flying
Super DC-3 flies 19 passengers for TransNorthern Airlines
This dashing taildragger entered military service with the United States Army Air Corps in 1941, and was later purchased by American Airlines in 1944. Several owners later, this iconic aircraft flew our merry crew from Anchorage to Igiugig.
Rugged, reliable and locally-owned
TransNorthern Airlines flies passengers and freight for Native corporations, fishing lodges, Department of Transportation, FedEx, UPS, Department of Fish and Game, and oil and gas companies.
Redoubt Volcano from the right engine.
An active volcano, Redoubt stands at 10,197 feet tall at the head of the Chigmit Mountains in Lake Clark National Park and Preserve. Since 1900 Redoubt has erupted four times, most recently in 2009.
Like a throat that swallows water
On final into Iguigig, a Native village. "Igiugig" is a Yup'ik word that indicates the village's position at the mouth of where Lake Iliamna feeds into the Kvichak River.
Small but mighty
Igiugig may have less than 100 residents, but villagers pride themselves on valuing education, respecting their elders, demonstrating strong will and cultural preservation and being home to the best salmon and trophy rainbow trout sports fishing in all of Alaska.
Back taxiing on runway 23
The airport has no taxiways, so we must back taxi to the airport terminal building.
Flies make a fine display - Igiugig Airport.
As I stood beneath these mounted flies I thought, "Am I really going to learn to fish? I don't want to hurt any creature, will the hooks maim them? What if I have to touch their cool scales and thin skin? Can I grow a little bit and expand my comfort zone?"
Get Iggy With It
The village of Igiugig has a great sense of humor. Sweatshirts sold in the airport terminal building read "Get Iggy With It." The village is home to 69 residents of Yup'ik Eskimos, Aleuts, and Athabascan Indians origin.
Kvichak River
The Alaska Sportsman's Lodge is situated a short distance south of the Native village of Igiugig on the river.
Welcome to the Alaska Sportsman's Lodge!
One of the guide's dogs was waiting on my bed to welcome me upon check-in.
Meet Denali
Denali's the top dog 'round these parts.
Rob's plane, all tied up for the night.
Rob said his flight from Anchorage was horrible, bouncy and totally lacking in visibility. When he landed he needed dinner and bed. Visibility is great at the docks!
Flights depart the docks at 7:15 a.m.
On our way to Brooks Camp, Katmai National Park.
All visitors must attend bear school in Brooks Camp.
The rangers are serious about harmonizing with the bears. On the way back to the plane, our group had to wait about 40 minutes for a sleeping bear to complete her nap.
After bear school, visitors cross a bridge to catch the trail to Brooks Falls.
The bridge is not a sufficient barrier for the bears, so rangers encourage a swift crossing. Bears have recently been seen climbing up the bridge.
Breakfast of Champions
Bears come out of hibernation and head to the rivers and streams of Bristol Bay for their protein, which is primarily comprised of sockeye salmon, though they will eat what they can catch, including lake trout and rainbow trout. Each salmon provides some 4,500 calories for hungry bears.
All grizzly bears are brown bears, but not vice versa
The difference between a brown bear and a grizzly bear is fairly arbitrary, according to the National Park Service. It basically comes down to diet - coastal brown bears, like the one pictured here, eat salmon and trout whereas grizzly bears further inland typically do not have access to a marine-derived diet.
We could watch them for hours.
The Park Service controls the crowds, permitting no more than 40 people at one time on the prime viewing platform. Brown bear fishing for sockeye. Brooks Falls, Katmai National Park.
Salmon and their uphill battle for survival
From river, to bay, to ocean and back again, the life of a salmon is more than epic – it's nearly miraculous. This region hosts one of the largest migrations on earth. Salmon are hatched in fresh water, swim downstream toward coastal areas and bays, then enter the wide open ocean where they spend most of their lives. Unlike Atlantic salmon that return to fresh water streams to spawn many times, the Pacific salmon returns to its spawning site only once. Guided by a little understood internal compass, these hardy fish return to the same place where they hatched in order to spawn and die. Through this cycle of birth and death, salmon enrich the soils of the forests, enabling majestic trees as well as bears, birds and people to thrive.
I'll take the Jacuzzi
Bears choose their fishing spots carefully based on seniority and the aggression of nearby bears. The bear in the foreground is fishing in what the Park calls the "Jacuzzi," while the bear in the background fishes in the Far Pool.
Big Otis
Otis enjoys peace and quiet. After he's done eating, seagulls that have been hovering nearby swoop in to eat leftovers. A juvenile bald eagle attempted to steal away with the carrion salmon, but dropped the prized snack when it was clear it was too heavy with which to fly.
Solstice Wake-up Call
Shortly after summer solstice, the salmon leave Bristol Bay, travel up the Naknek River to Naknek Lake and to Brooks River.
Dominoes
Less dominant bears often saunter up and wait for a fishing spot to be vacated by a bigger, older and stronger bear.
Platform viewing
Brooks Falls platforms provide a safe bear viewing area.
Sleeping Bear, Steer Clear
Inside Brooks Falls and Brooks Camp, a sleeping bear is given priority over visitors, who often wait 30 minutes to two hours for the bear to wake up and depart the area.
It's a tree, really!
Willow trees don't grow very tall here in Katmai given the stony loam and silty soils from glaciation.
Trusty Shadow
The DeHavilland DH-2 Beaver is the workhorse of Alaska bush pilots. The sound of that radial engine is awesome.
Fireweed - Alaska's hardy and widespread flower
From Anchorage's city streets and the Seward Highway to Katmai, I saw fireweed everywhere. It makes delicious tea and jam according to locals.
Sunset at the docks
The sun set around 11:30 p.m. each night.
Setting boundaries
The guides don't want the bears to learn that they can scare us, so they firmly speak to them, let them know we are there, and negotiate for the fishing hole.
Moraine Creek
Katmai's bears are some of the planet's largest, weighing in around 900 pounds. Some are "nine-footers," the moniker the guides give to those bears whose body length is eight to ten feet long.
Success.
The bear seems to obey the guide, catches her own fish, and walks to the banks to eat it.
Flying to Crosswind
Flights to Crosswind mean fishing on Moraine or Funnel Creeks. For me, it means bears galore!
Valley of Ten Thousand Smokes - Seven Hours Versus 20 minutes
The Park Service offers a seven-hour round trip bus tour to the Valley of Ten Thousand Smokes. But in the Beaver, we flew out in about 20 minutes.
Volcanic ash flow, Valley of Ten Thousand Smokes
In 1912 Novarupta erupted and spilled ash for 40 square miles. The colors take you from blue glacial Alaska to sandy Death Valley perception in mere moments.
Cloudship
We flew a safe distance from this anvil cloud that would have no doubt been full of terrifying turbulence.
Beaver Tales
The DeHavilland Beaver takes us above and across a landscape so lush and well-designed I couldn't stop snapping photos.
100 m.p.h.
Ash and pumice flowed at a rate of 100 miles per hour when Novarupta erupted in 1912.
If This Isn't People and Nature Thriving...
Then I don't know what is! Our guide encourages the bear to eat her fish somewhere else. I found this a bit harsh, isn't this their habitat? But experts tell me it's important that the bears have an understanding that humans won't run away every time they come near.
Trust Your Pilot
Robbie's been flying his whole life in Alaska. It's a job, not something he does for fun. As he pointed the nose of the plane toward the clouds covering the mountain I had faith that he had a plan, that he knew how close to the glaciers he could get.
Thousands and hundreds
Though we were flying at an altitude of more than 5,000 feet above sea level, we were only a couple of hundred feet above the snow and glaciers.
Exhilirating bush flying
Robbie skillfully banked left and gave us awesome views of the glacier below.
River braids
Flying above the rivers, forests, and bogs made for as much fun as the bears and fish!
Emeralds and Ambers
The contrast between the living and the dead.
Abandoned shacks on the Kvichak River
Tooling around in a skiff is relaxing and there may be some ghosts too...
Love shack
Our guide Joe had always wanted to see these shacks, which have fallen into disrepair. I was eager to explore. We couldn't help but sing the B-52s "Love Shack," for they really were some funky little shacks.
On the way to the shack
We disembarked at the shores of the abandoned shacks. On the way up the steep hill we passed many wildflowers.
Abandoned shack
The former inhabitant's belongings indicated a handy person lived here.
Forgotten For Now
Roaming the nameless riverside property reminded me of California's Bodie State Historic Park's arrested development and decay.
What Was Left Behind
Will he or she ever come back? The spiders don't mind them being long gone.
Evening Cruise
The guide asked us if we wanted to go fish some more, but I was more interested in seeing the riverscape. We toured the waterways near the lodge and around every bend another miraculous image came into view.
Last day on Funnel Creek
Cody and Robbie took us on an unforgettable wading and hiking adventure covering six or seven miles. Who said fly fishing was not a workout? The bears were plentiful and in exceptionally close proximity. Which seems like it ought to be illegal, but the thrill for me is still running through my veins.
Extraordinary Pastries
Alaska Sportsman's Lodge boasts a talented chef, pasty chef and servers that provide exquisite, tailored service. They even made special vegetarian meals every night for me!
Departure Day
After four nights, it was time to go back to civilization. The conversations, hikes, fishing, food, companionship and bears will stay with me forever.
The Colorado River - Iconic, Hardworking and No Stranger to Drought
A Photo Essay by Simon Williams
Headwaters of the Colorado River in the Rocky Mountain National Park, Colorado
Vista of the area where the headwaters of the Colorado River begin in Rocky Mountain Nation Park, Colorado.
The "bathtub ring" at Lake Mead near Henderson, Nevada is a symbol of the devastating drought in the U.S. Southwest. The bathtub ring is white because of the deposition of minerals on previously submerged surfaces.
Bathtub ring on Lake Powell—the second largest man-made reservoir by maximum water capacity in the United States
View of Hoover Dam and US Highway 93 from the Mike O'Callaghan–Pat Tillman Memorial Bridge in the Lake Mead National Recreation Area.
Hoover Dam on the Colorado River near Henderson, Nevada. Constructed between 1931 and 1936, Hoover Dam impounds Lake Mead, the largest reservoir in the United States by volume.
The "bathtub ring" around Lake Mead at Hoover Dam near Henderson, Nevada is a symbol of the devastating drought in the U.S. Southwest. The bathtub ring is white because of the deposition of minerals on previously submerged surfaces.
Bathtub ring on Lake Powell in the Glen Canyon National Recreation Area straddling the Utah and Arizona border.
Bathtub ring on Lake Powell in the Glen Canyon National Recreation Area straddling the Utah and Arizona border.
Bathtub ring on Lake Powell in the Glen Canyon National Recreation Area straddling the Utah and Arizona border.
Rainbow Bridge near Lake Powell in the Glen Canyon National Recreation Area—a destination popular with 200,000-300,000 visitors annually
Remembering all those who died in Normandie, France in the D-Day campaign of 1944. Joe and I were so moved by our Autumn 2015 visit to this beautiful coastline. Happy Memorial Day 2016 everyone.
Omaha Beach - code name for Allied Forces' landing site in Normandy, France on June 6, 1944.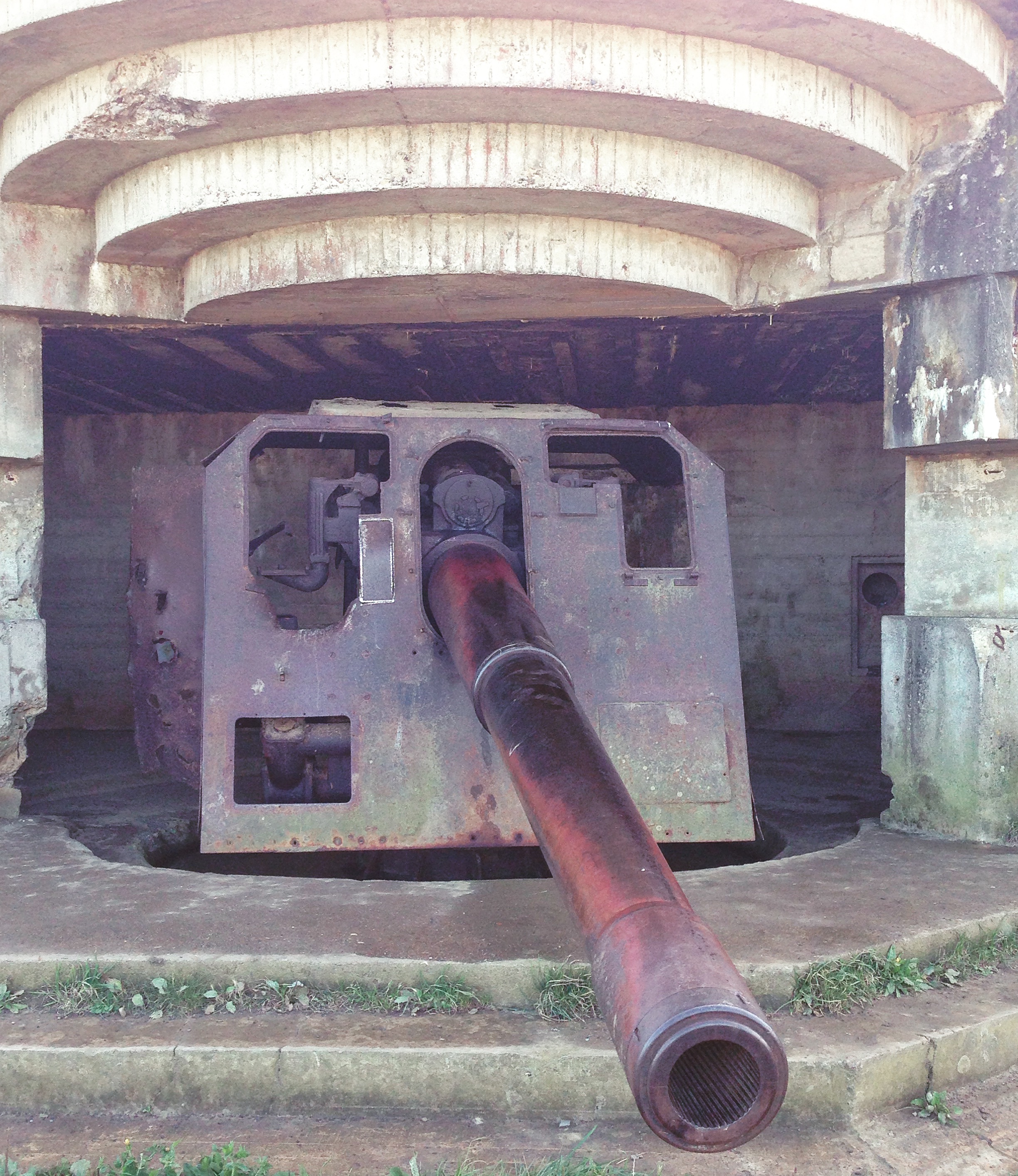 German Battery, Longues-sur-Mer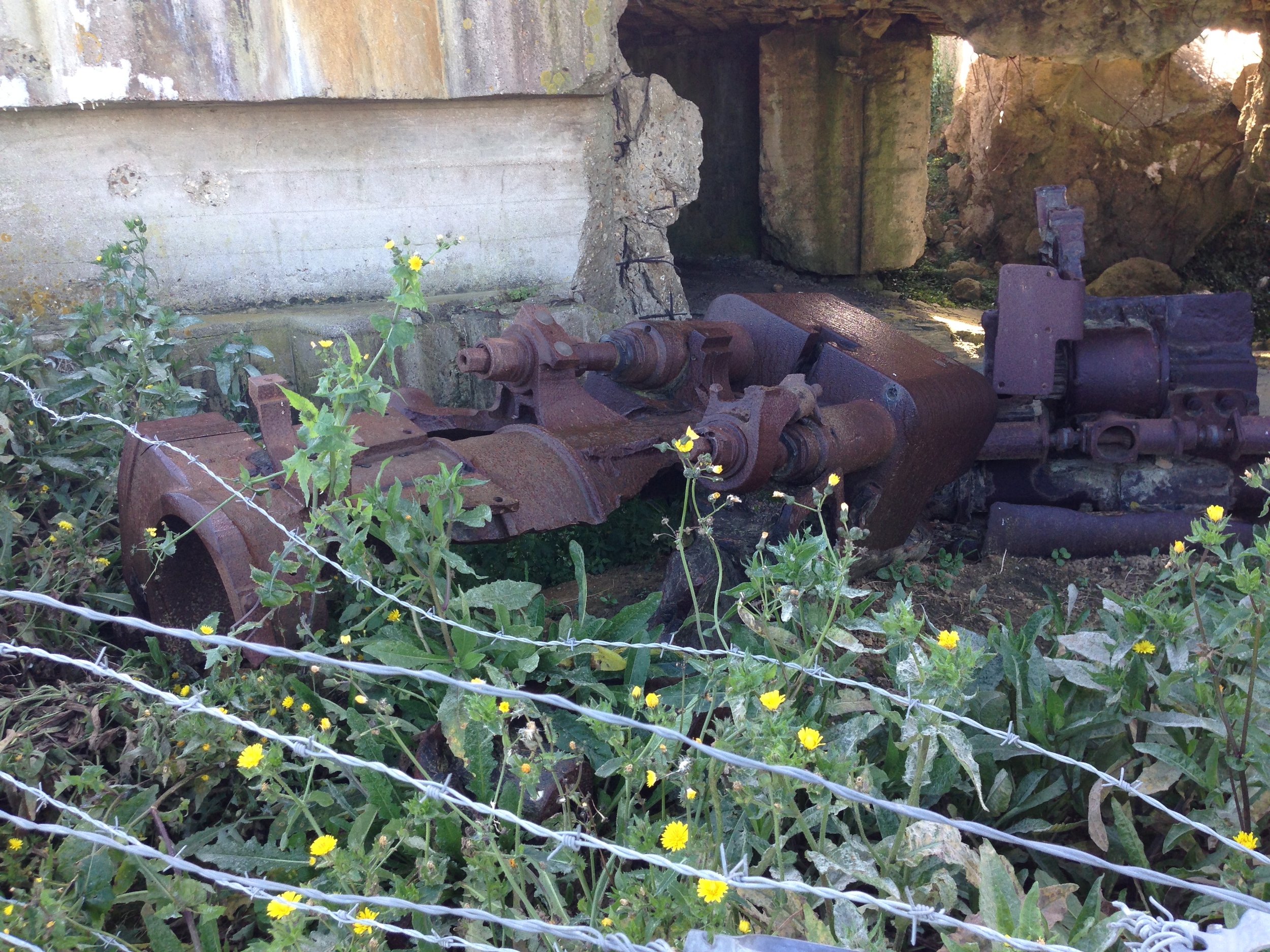 German Battery, Longues-sur-Mer
This German battery was captured by the Devonshire Regiment on the 7th of June, 1944.
Vierville-sur-Mer - Omaha Beach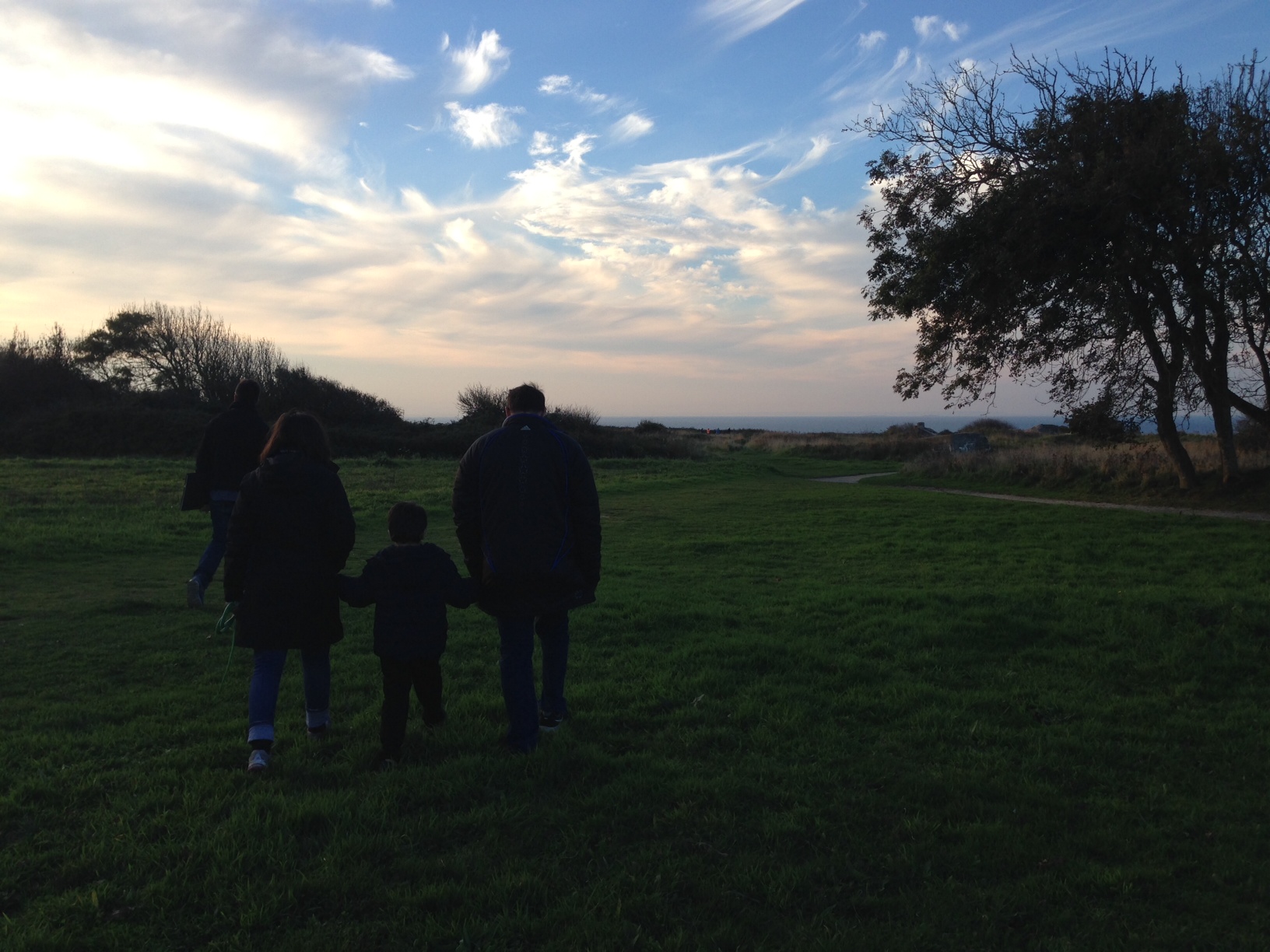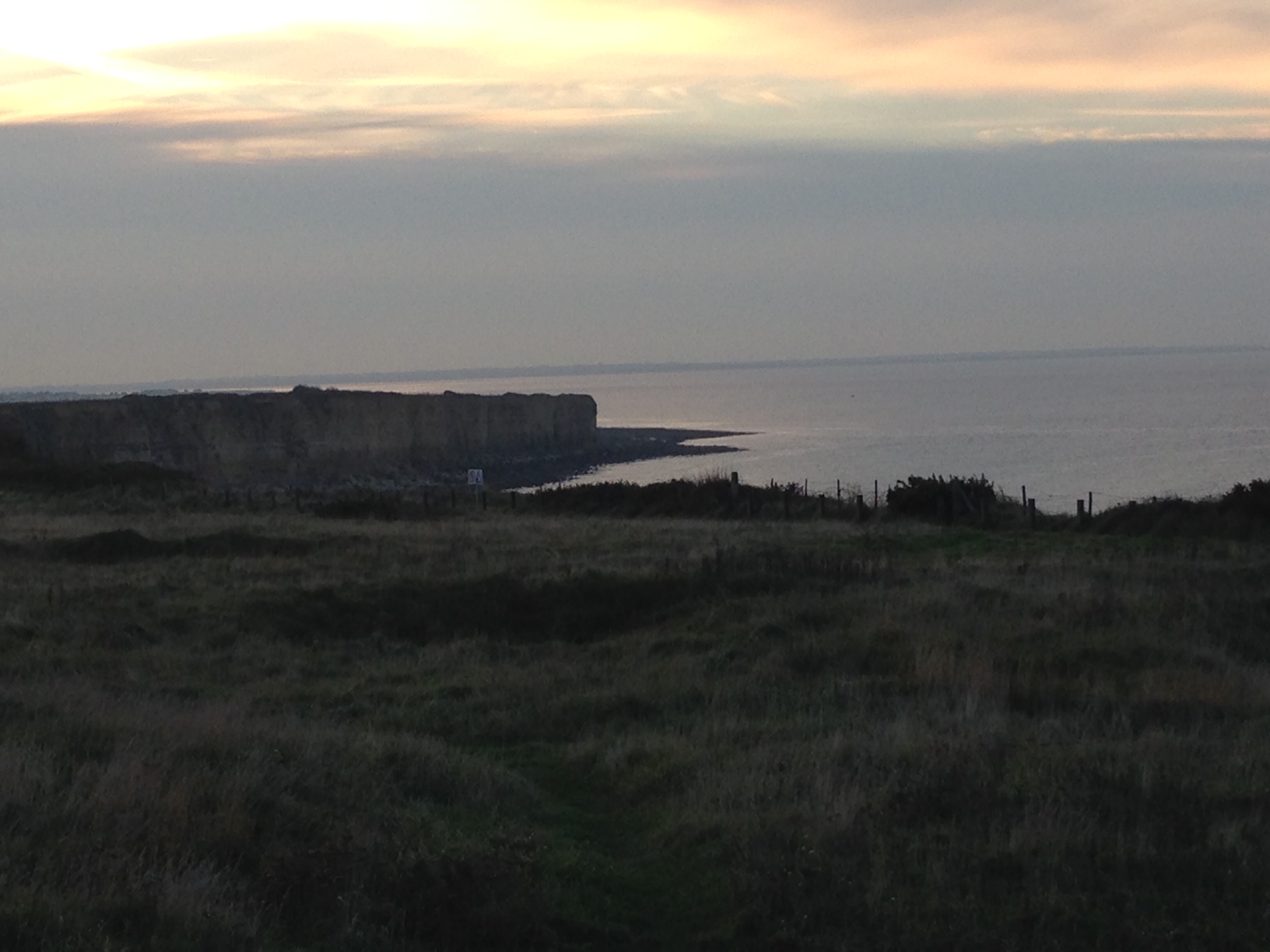 Pointe du Hoc, Normandie.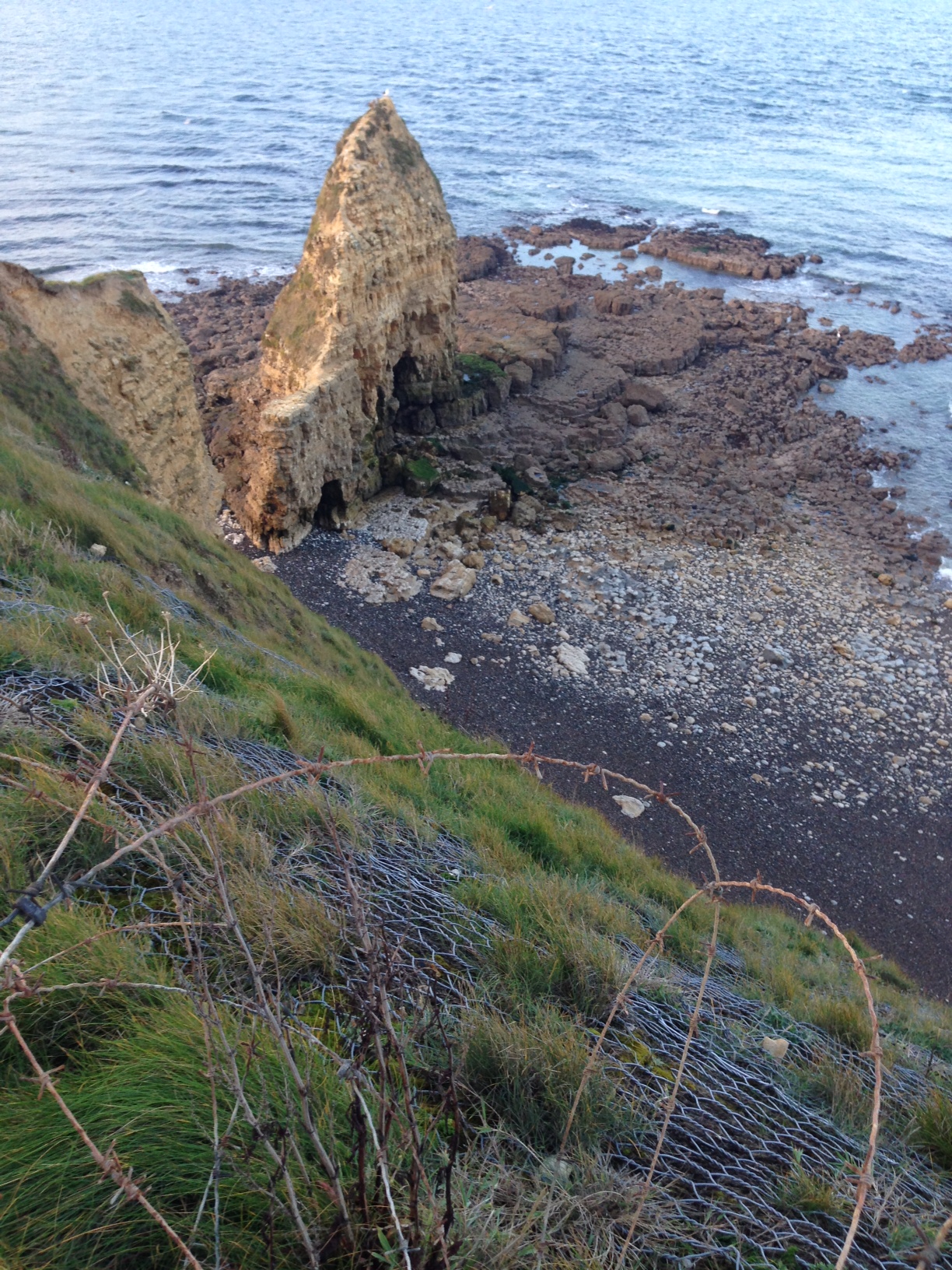 Pointe du Hoc, Normandie.
Rangers scaled a 100-foot cliff in terrible visibility and windy conditions. Admiral Hall's Intelligence officer remarked: "It can't be done. Three old women with brooms could stop the Rangers scaling that cliff!" An officer replied to General Bradley, "Sir, my Rangers can do the job for you."
Normandy American Cemetery and Memorial, Colleville-sur-Mer, France. More than 9,000 Americans are buried here, some 50 percent of all American casualties during the D-Day campaign.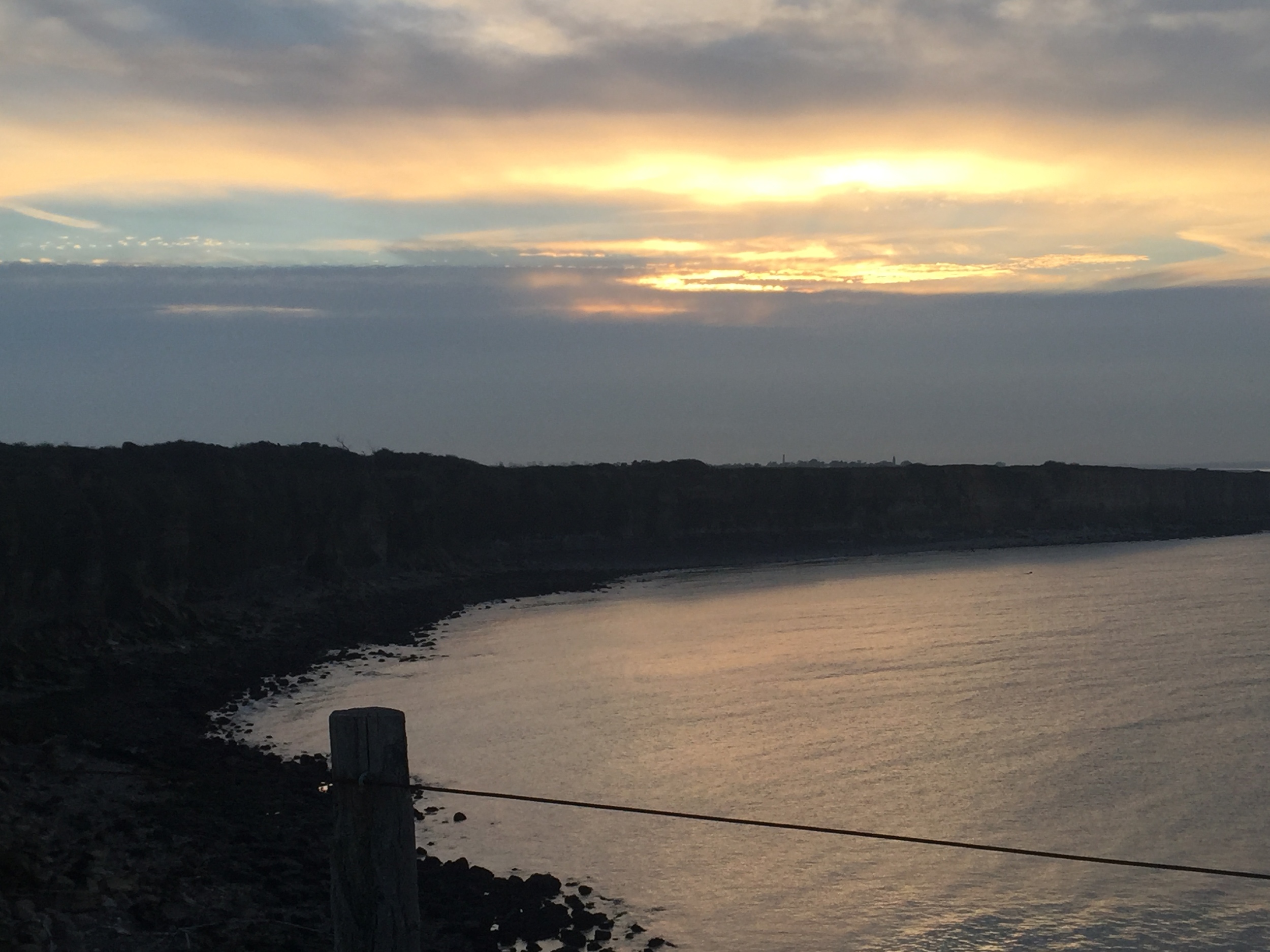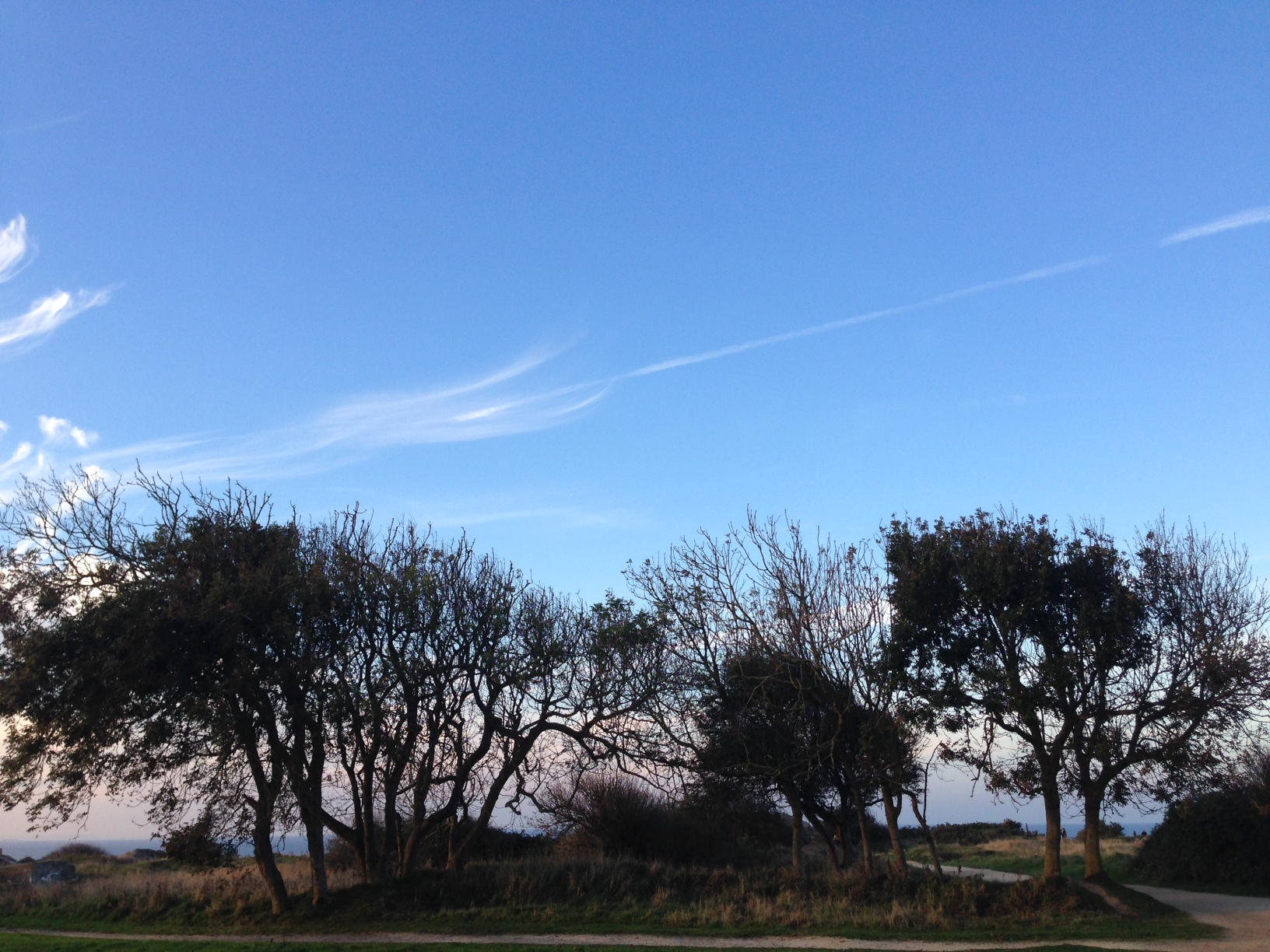 Memorial at the Normandy American Cemetery, Colleville-sur-Mer, France.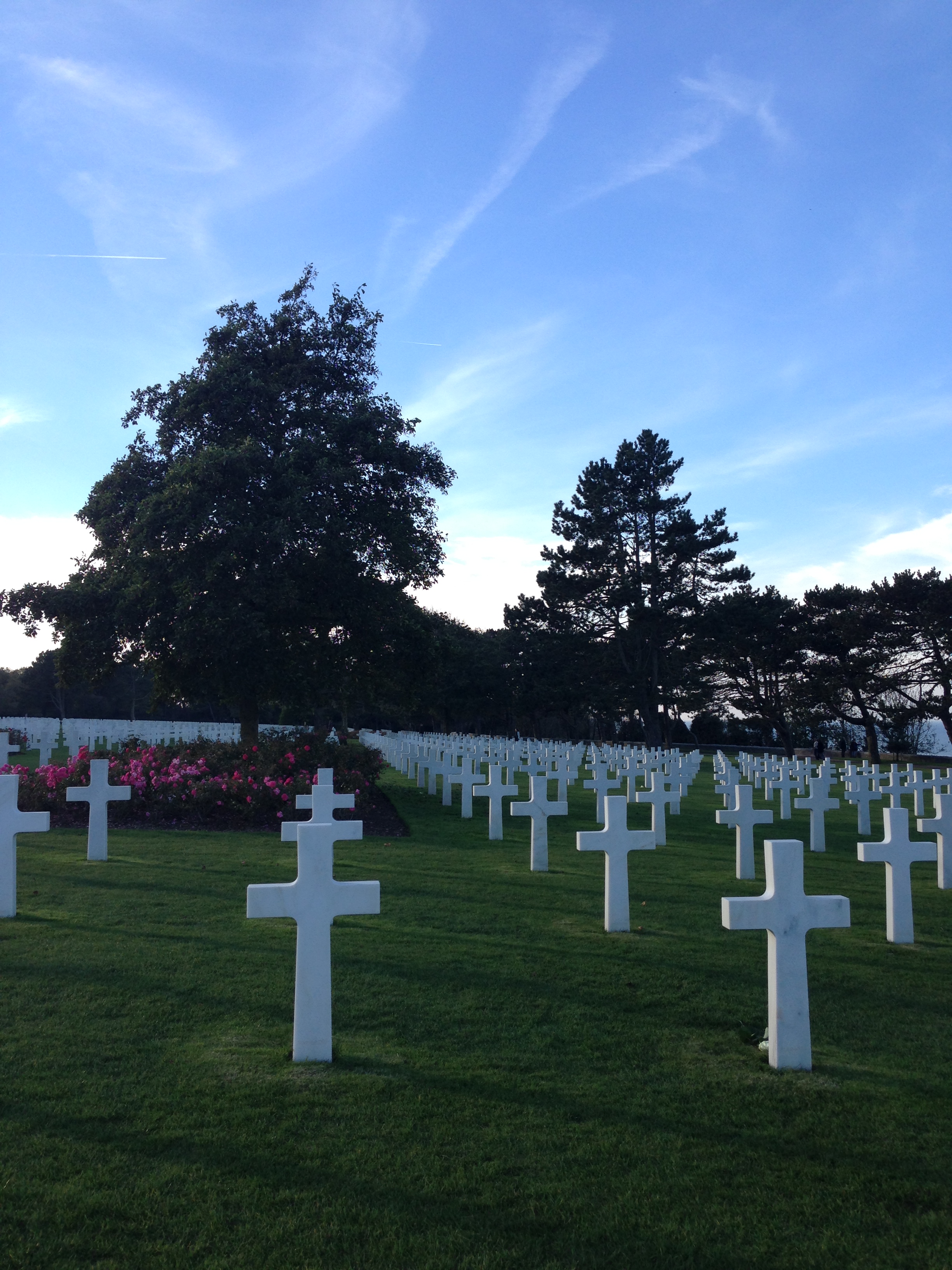 More than 9,000 Americans are buried here. The land, in fact, is a gift from the French government to the United States. Thus, when you walk here, you are on American land.
View of the coastline from the Normandy American Cemetery, Colleville-sur-Mer.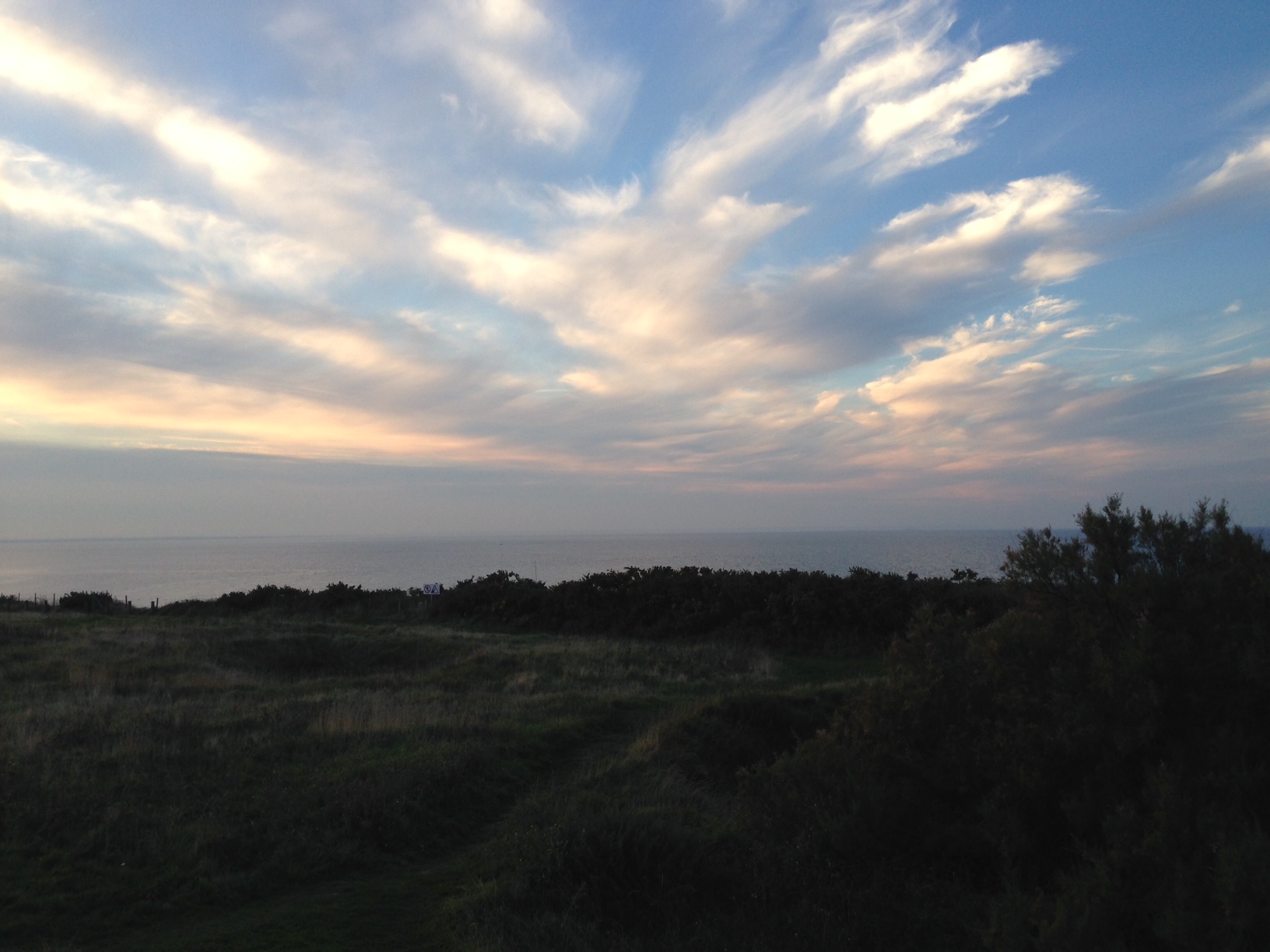 One of the few women killed during the invasion.
Landing Beaches schematic at the Normandy American Cemetery.
View down to beaches where Allied troops landed. Hard to imagine on such bucolic soil so many Allies lost their lives.
FALL COLOR IN BISHOP CREEK CANYON
Kristine and her sister Carol were raised in the small South Fork Bishop Creek community known as Habeggers. This area is well-known for its magnificent fall colors, marvelous fishing, beautiful campgrounds and arduous trails leading into the John Muir Wilderness of the Inyo National Forest. All fall photos were taken by Carol.
Waterfall in South Fork Bishop Creek Canyon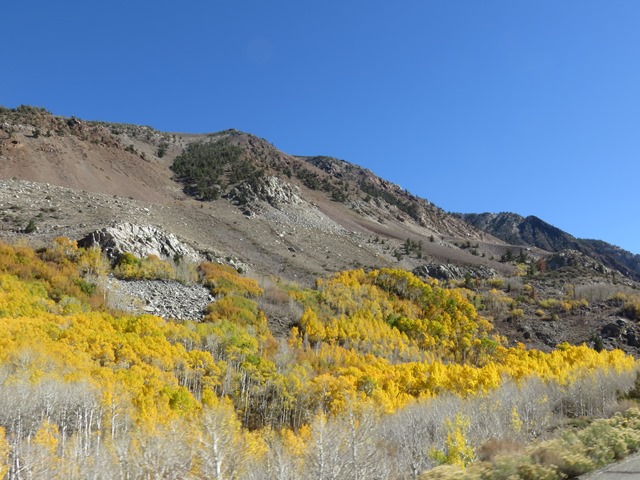 South Fork Bishop Creek Canyon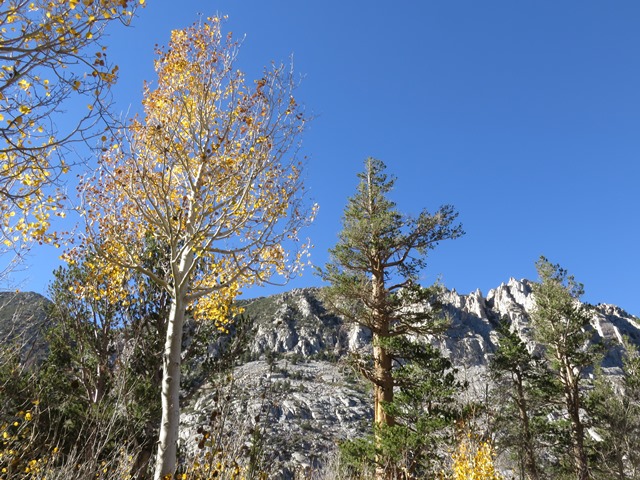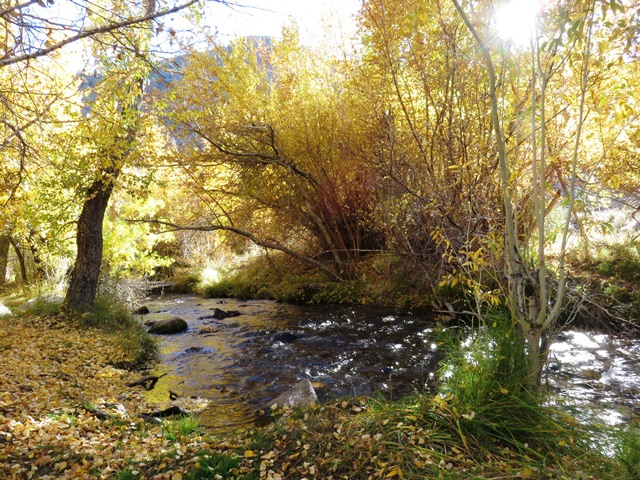 Bishop Creek near 4 Jeffrey Campground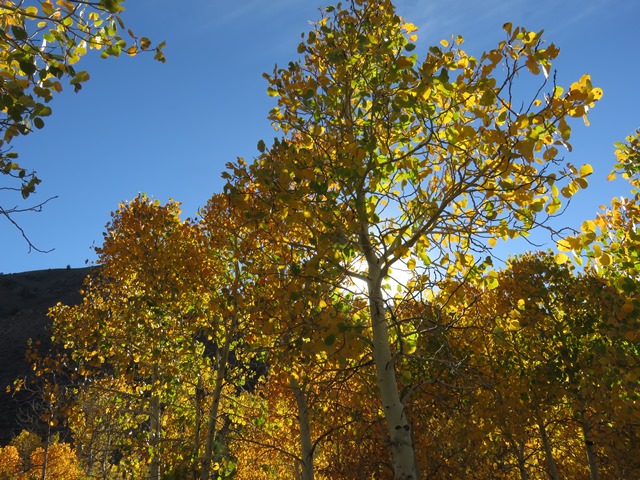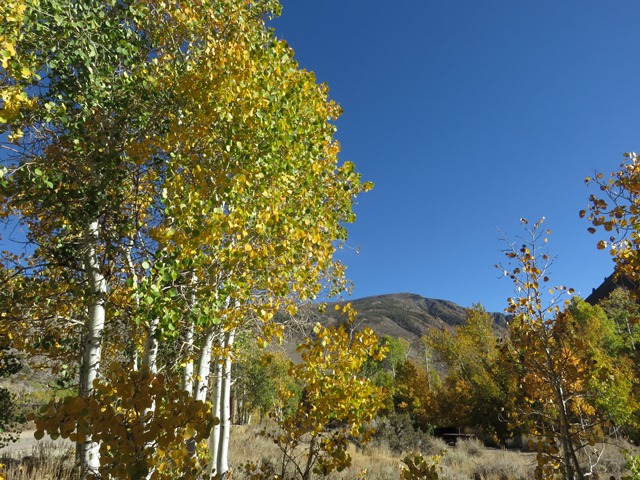 South Fork Bishop Creek Canyon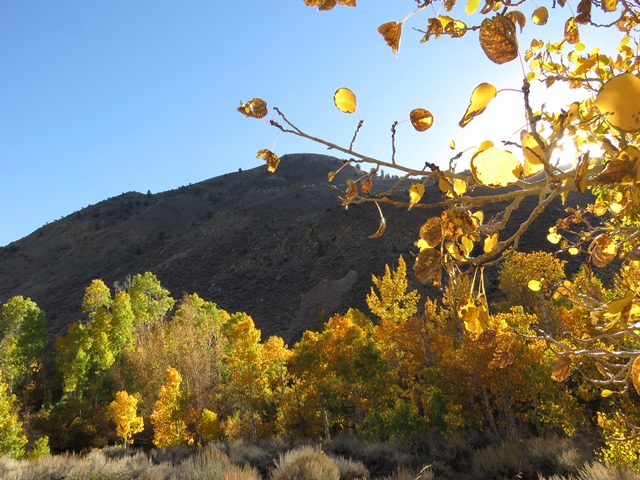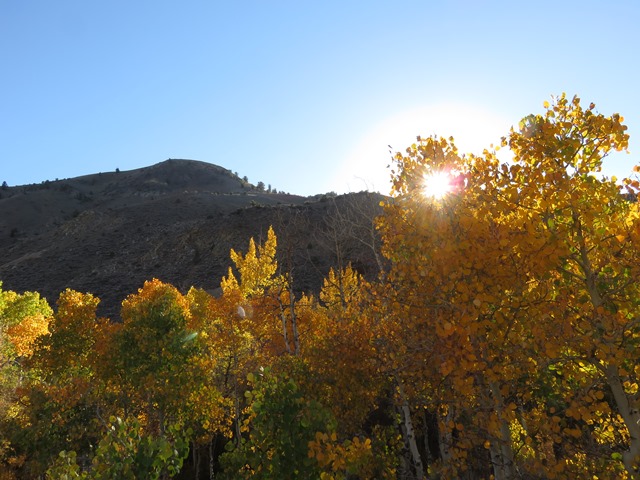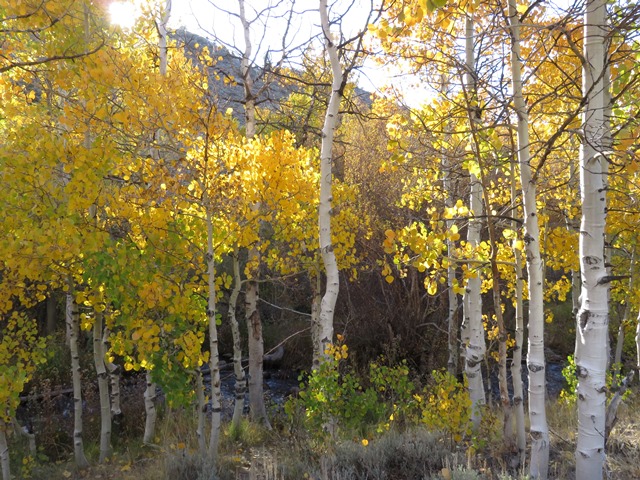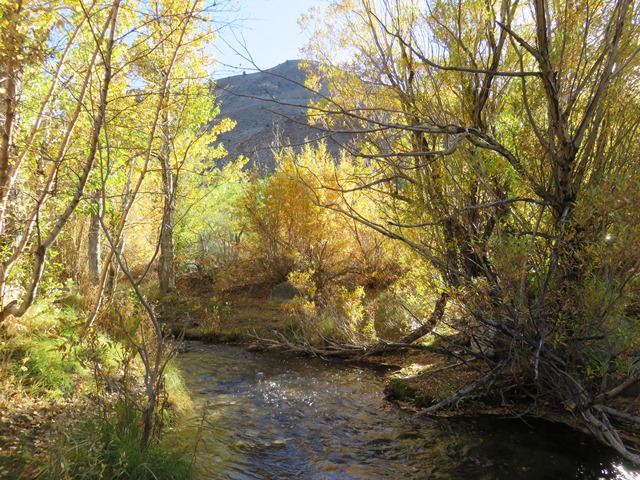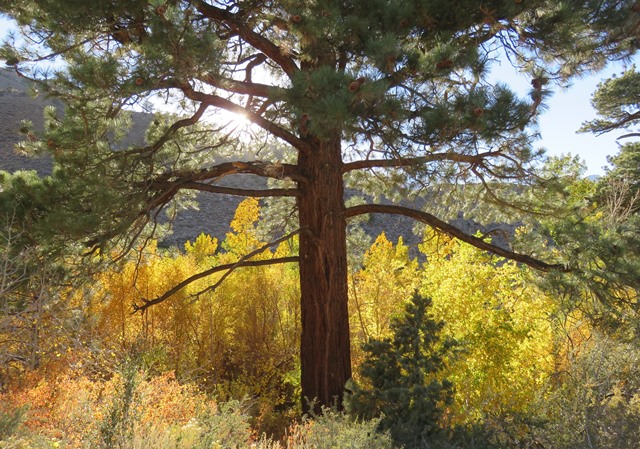 Jeffrey Pine and Quaking Aspen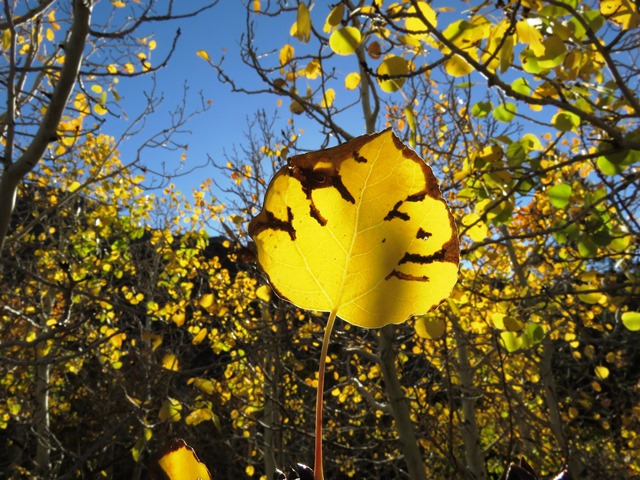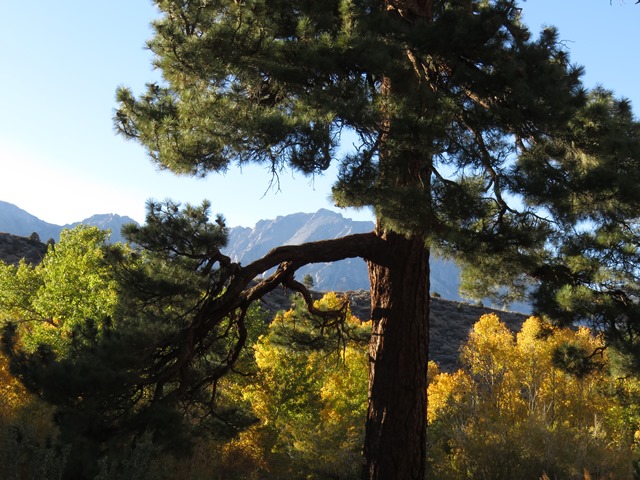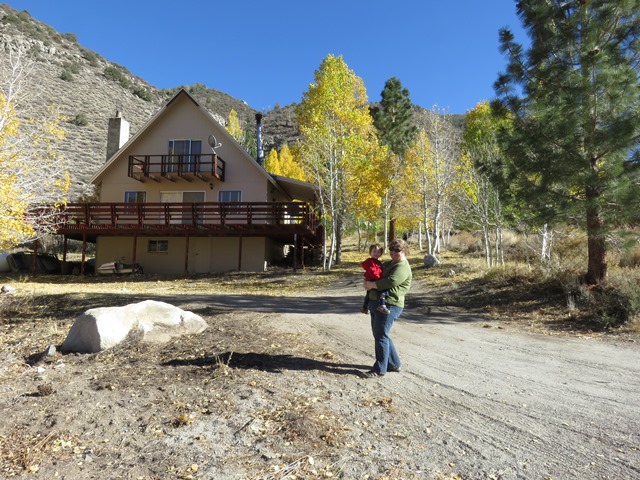 My sister Carol & Nephew Todd Philip at the house where Carol and I grew up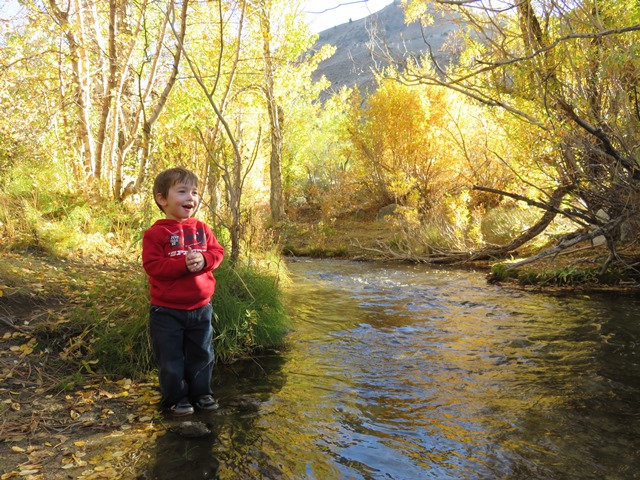 My nephew Todd Philip on the South Fork Bishop Creek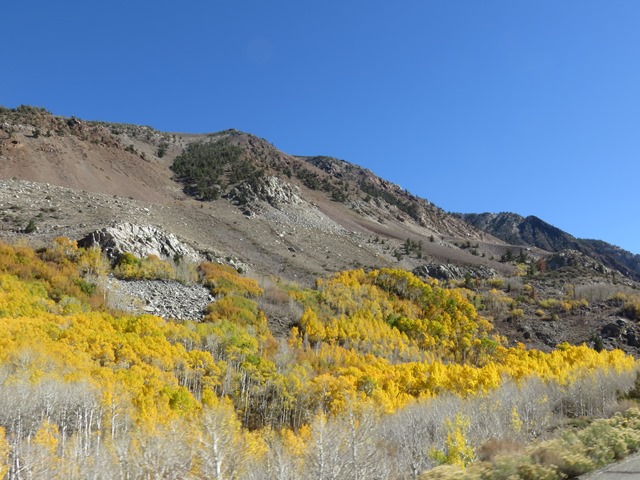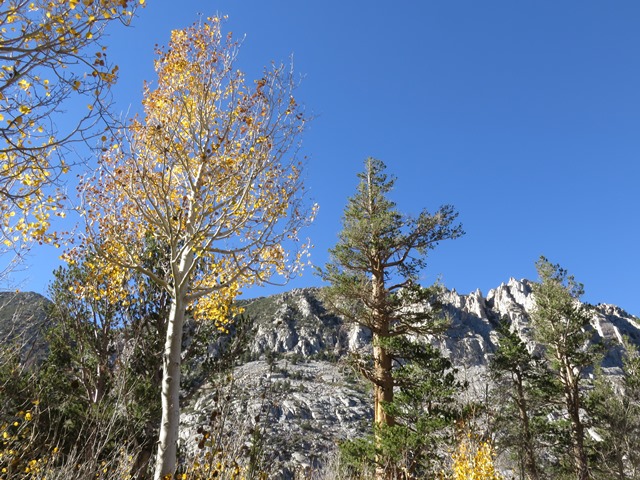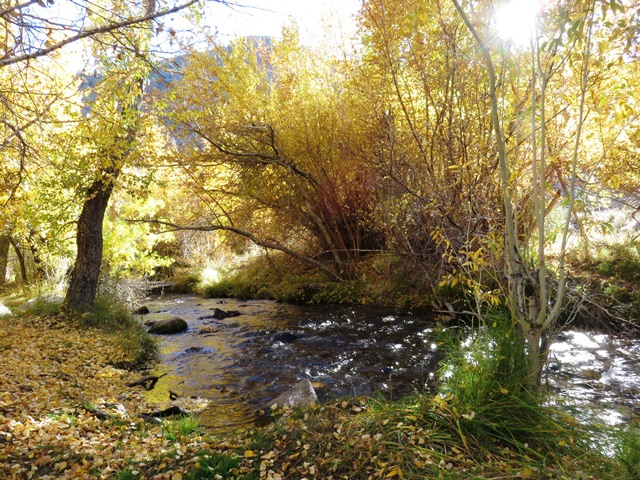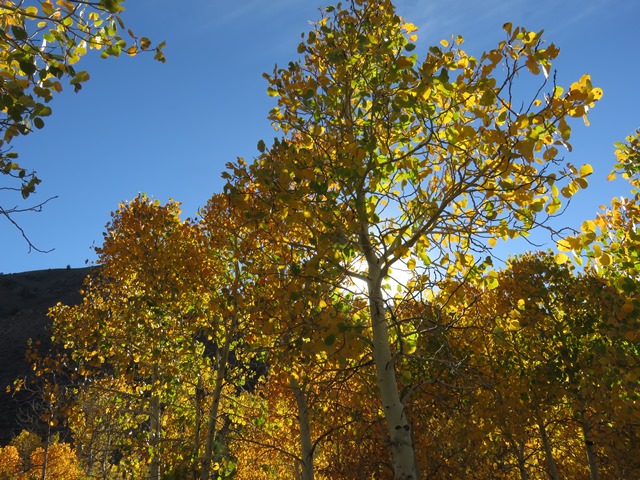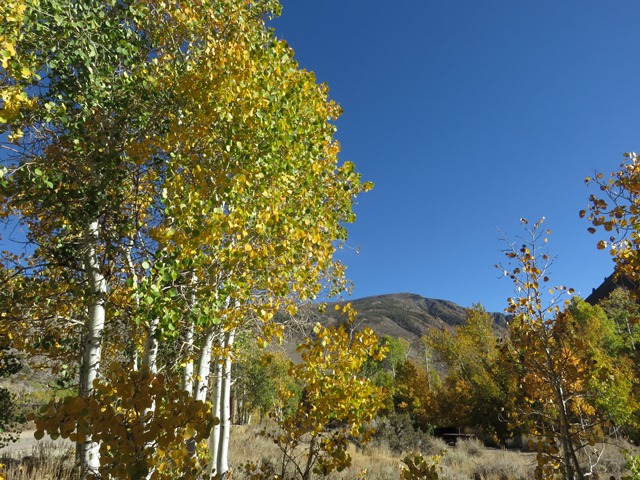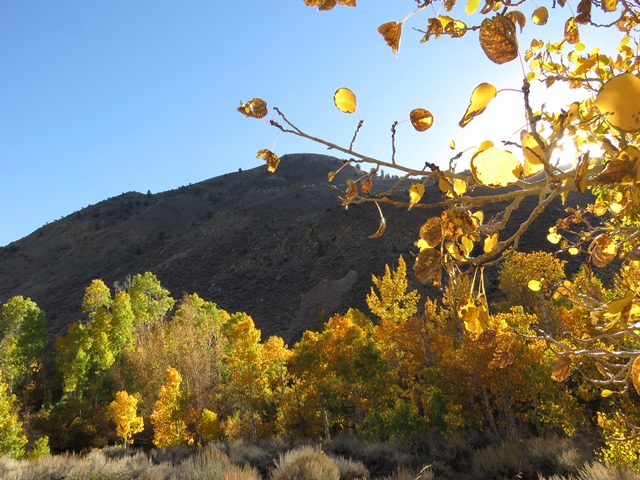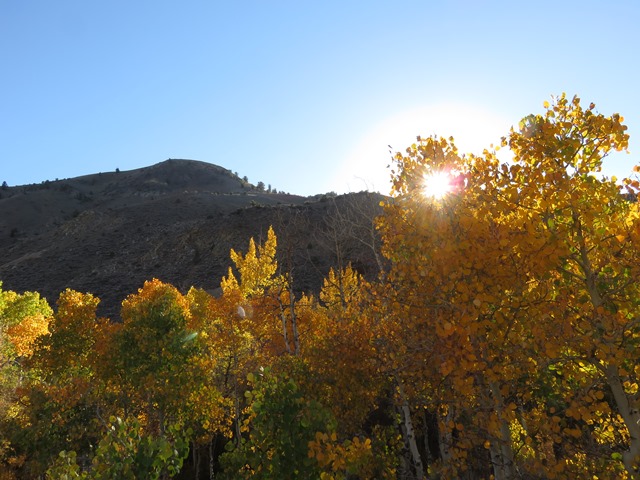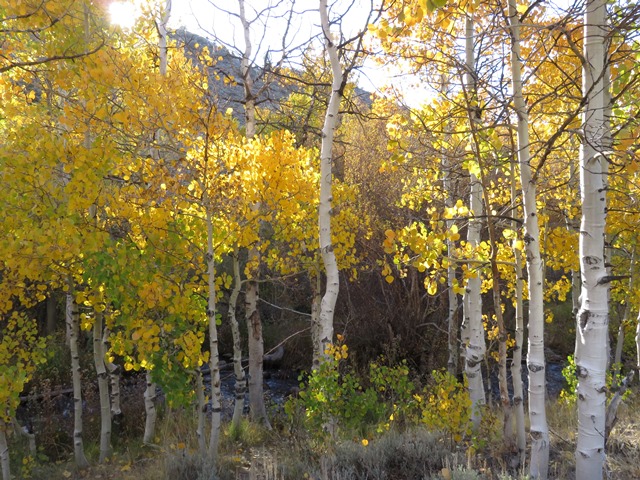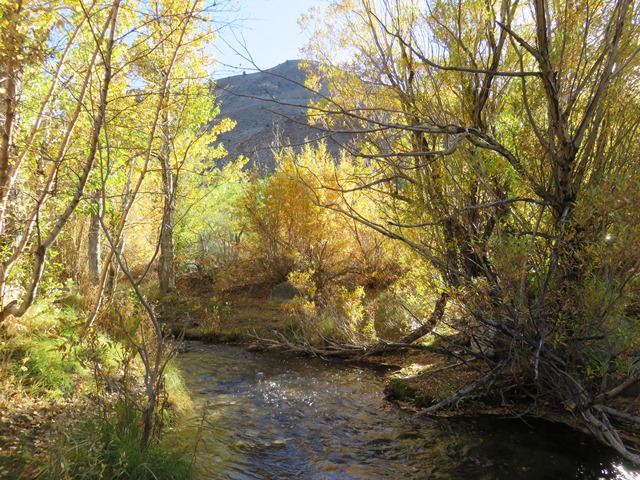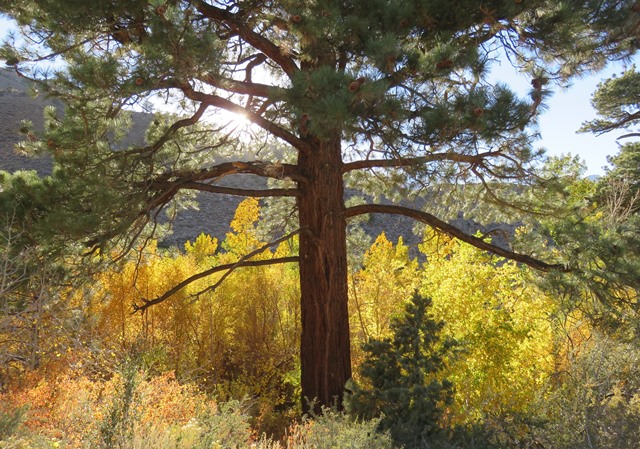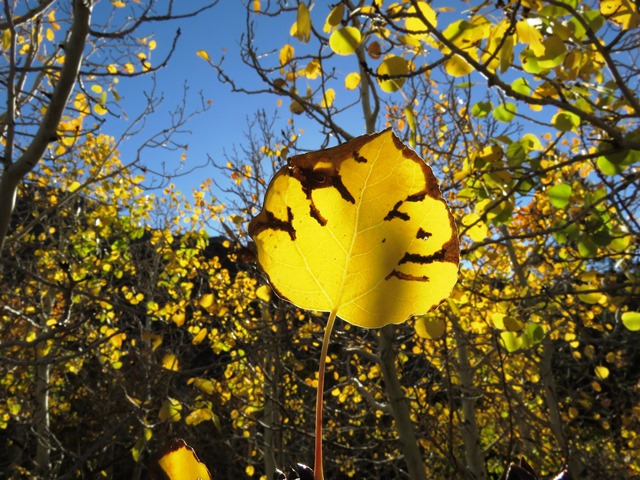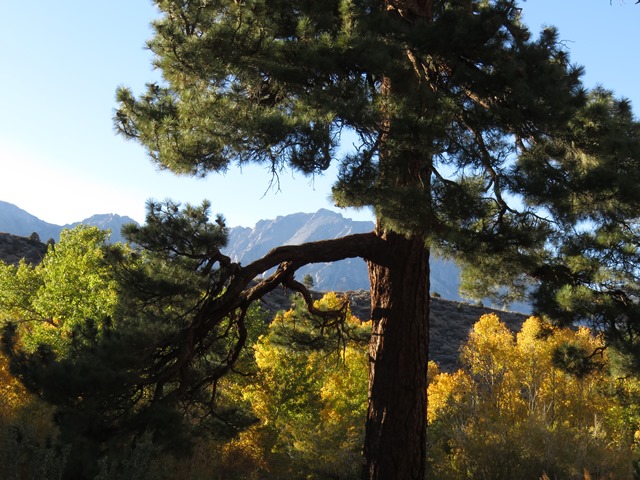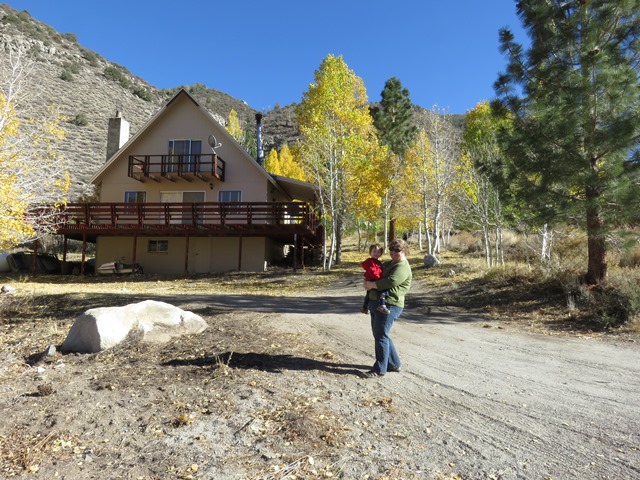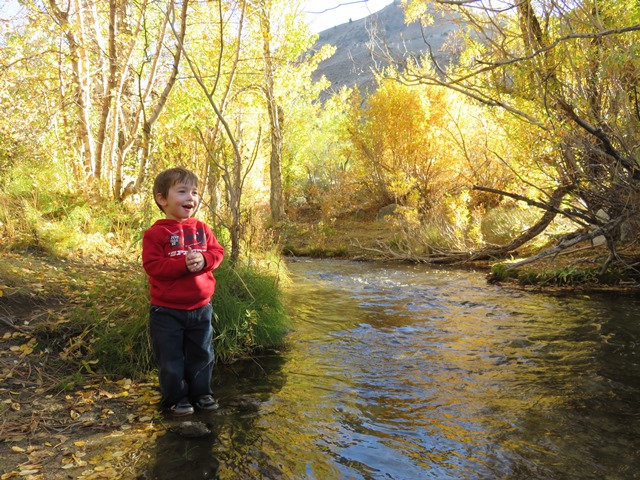 TAKE A DRIVE
The Owens Valley is just a click away in this virtual gallery of photographs taken by Carol Underhill, Kristine's sister.
White Mountain Peak from Pine Creek Road
Mt. Tom from Round Valley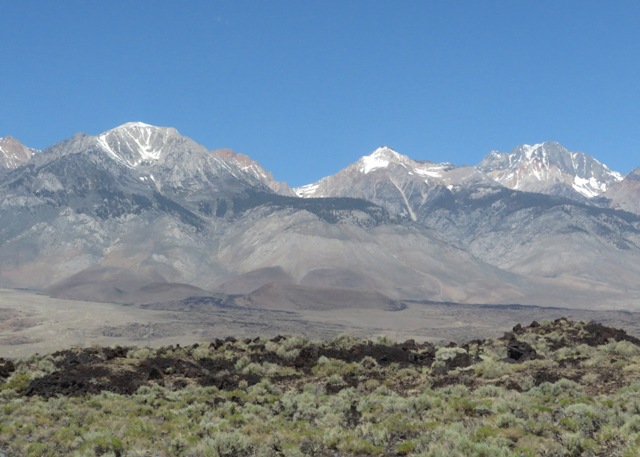 Sunset in the White Mountains
Sierra Crest from Deep Springs Highway
Sierra Crest from the White Mountains
Owens Lake from Sage Flat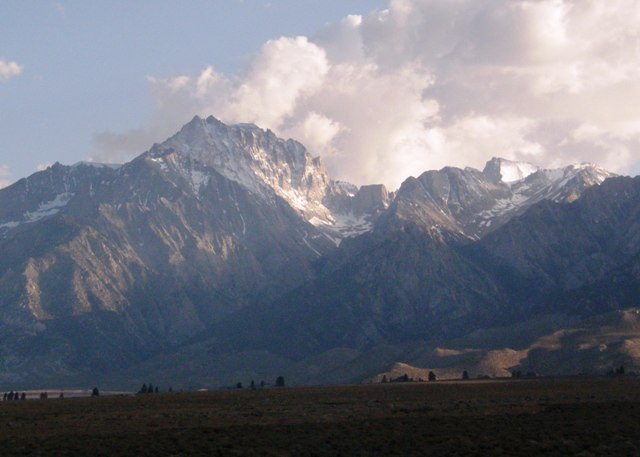 Aster growing near Bishop Creek
Mule Deer at Bishop Creek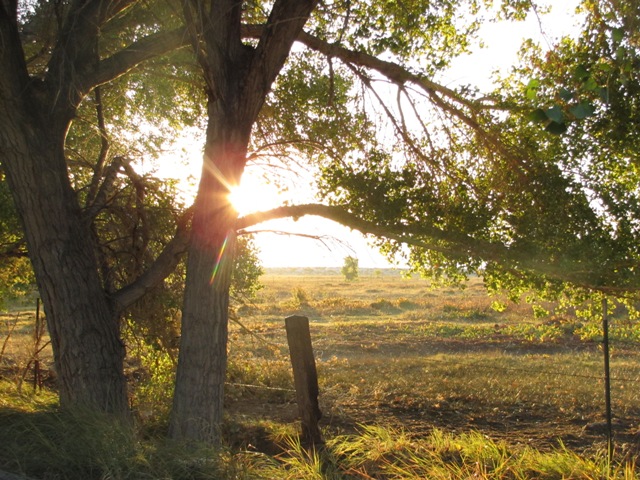 Lone Pine Cottonwood & Pasture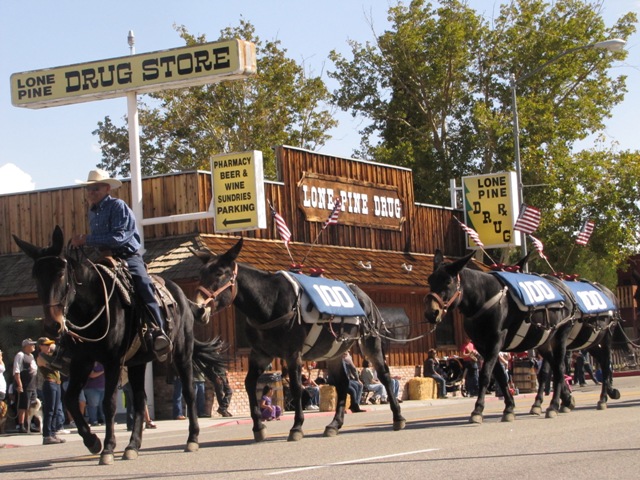 Mules on the 100th Anniversary of the LA Aqueduct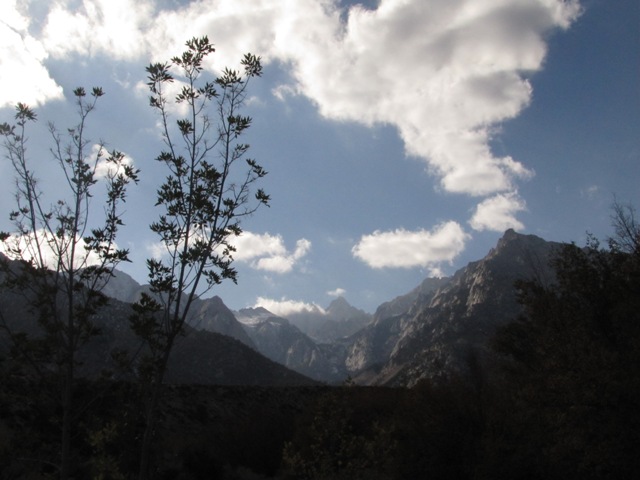 Whitney Portal from Lone Pine Creek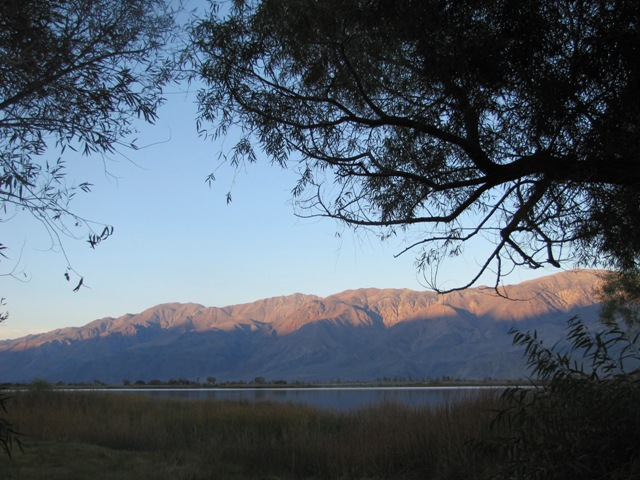 White Mountains at Sunset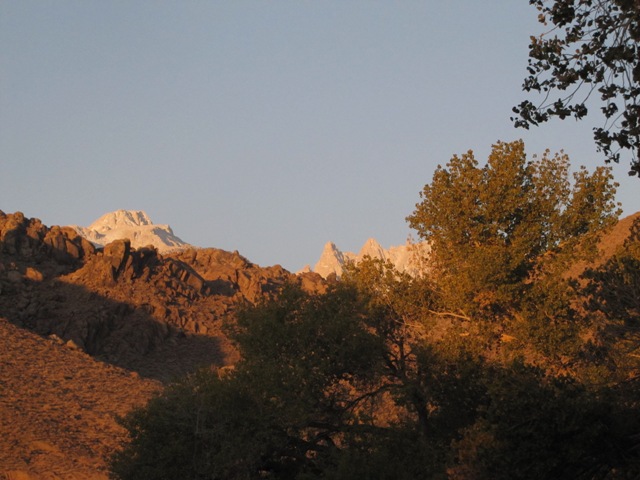 Mt. Langley & Mt. Corcoran from Lone Pine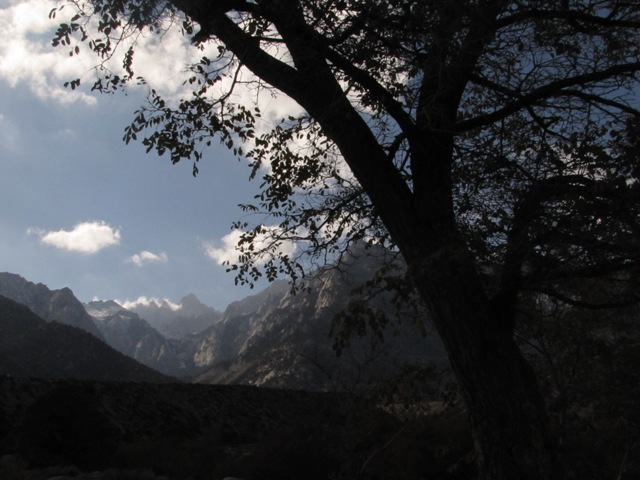 Whitney Portal from Lone Pine Creek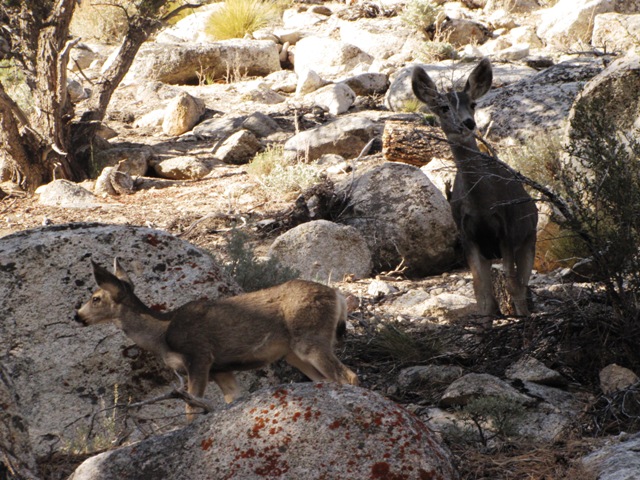 Mule Deer near Whitney Portal
Diaz Lake was created in the Lone Pine earthquake of 1872
Coyote near Panamint Springs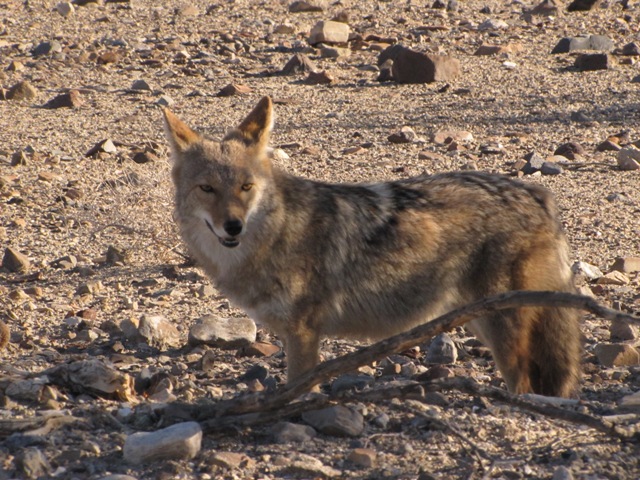 Coyote near Panamint Springs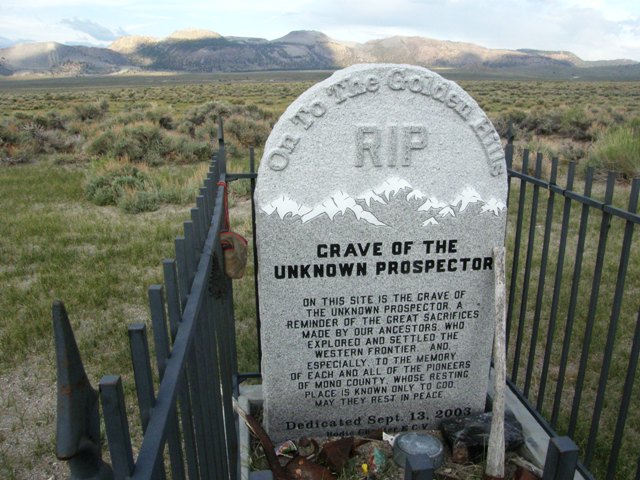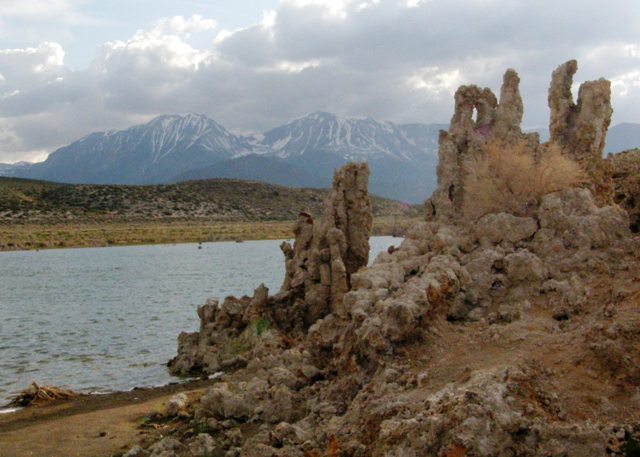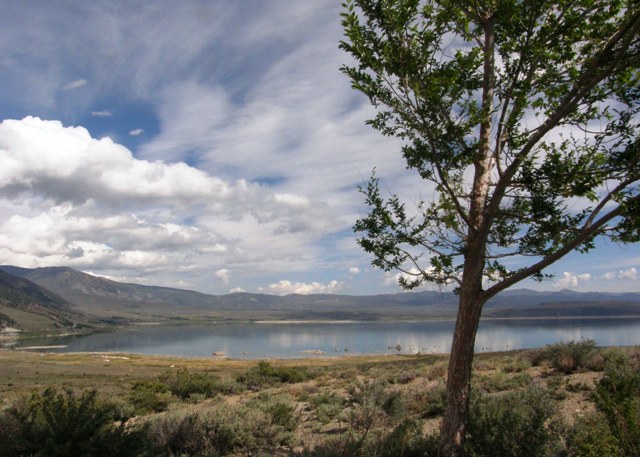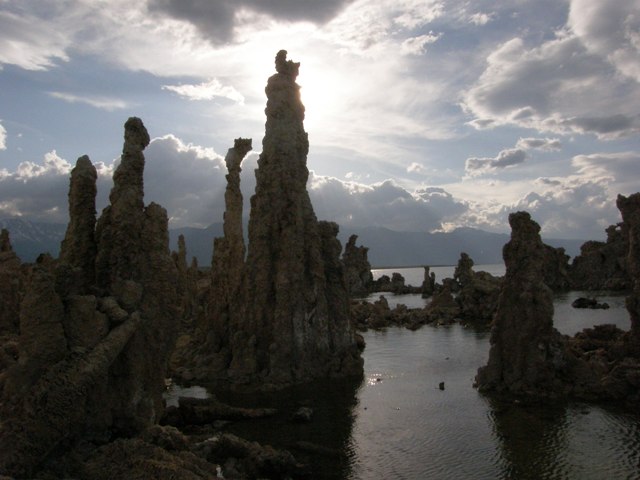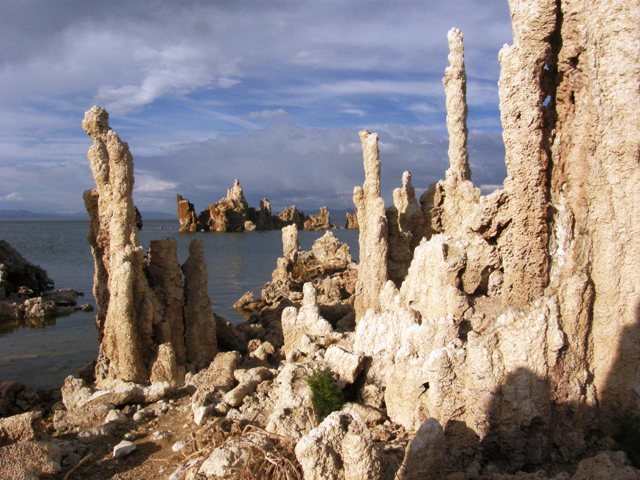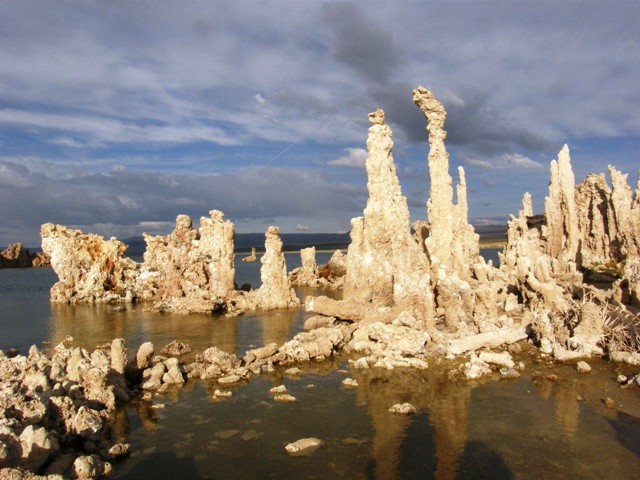 Mobius Arch - the Arch that frames Mt. Whitney
Owens Valley on a cool winter morning
The Owens River is being restored near the Blackrock Fish Hatchery
Kristine standing in a prescribed burn area to remove tamarisk along the Owens River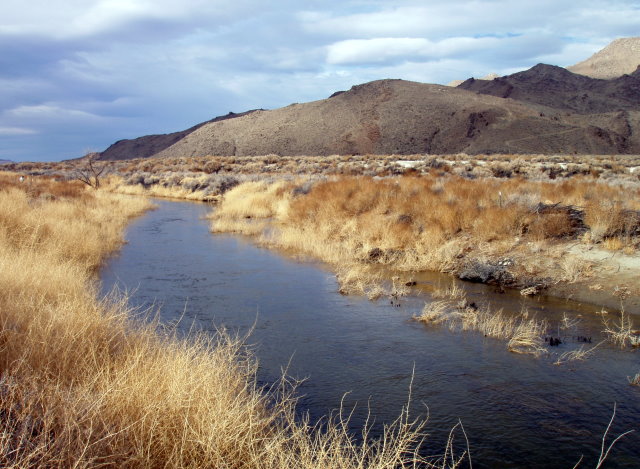 Owens River is being restored near the Blackrock Fish Hatchery
Kristine at Randsburg General Store
Kristine exploring the Alabama Hills
Kristine beneath Mobius Arch
Kristine next to an arch in the Alabama Hills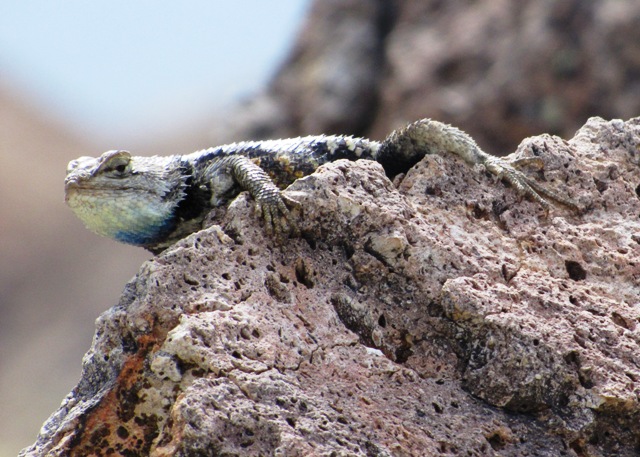 Desert Spiny Lizard in the Owens Valley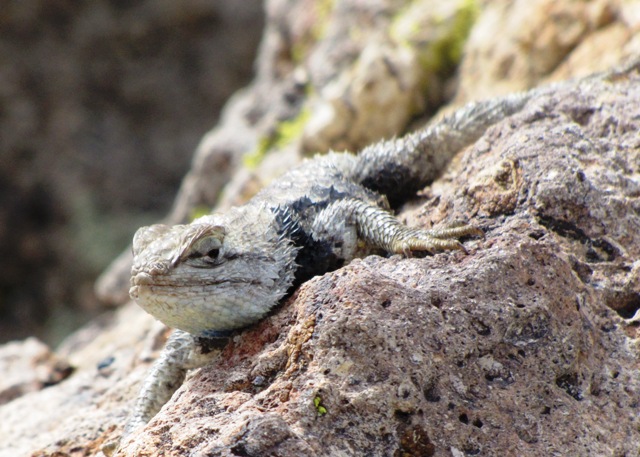 Desert Spiny Lizard in the Owens Valley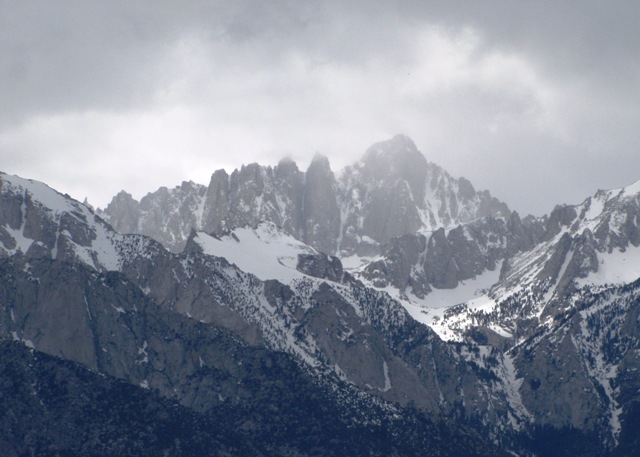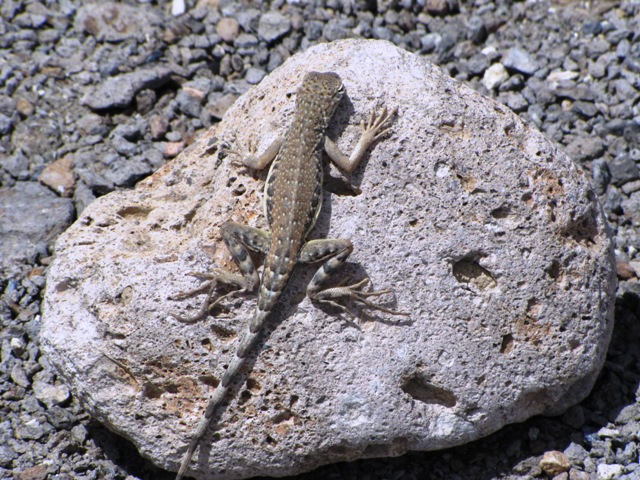 Zebra Lizard in the Owens Valley
Desert Dandelion in the Owens Valley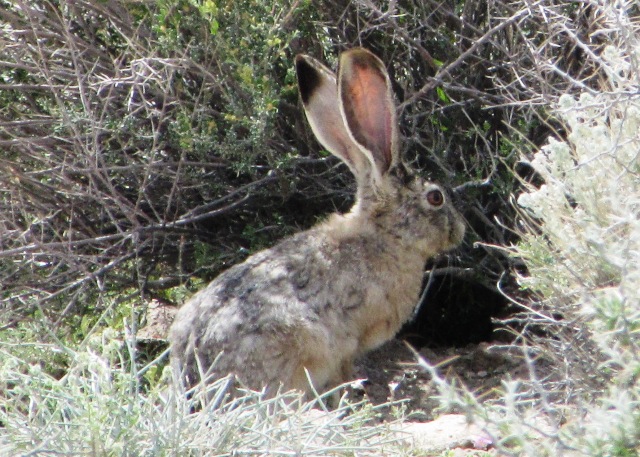 Jackrabbit in the Owens Valley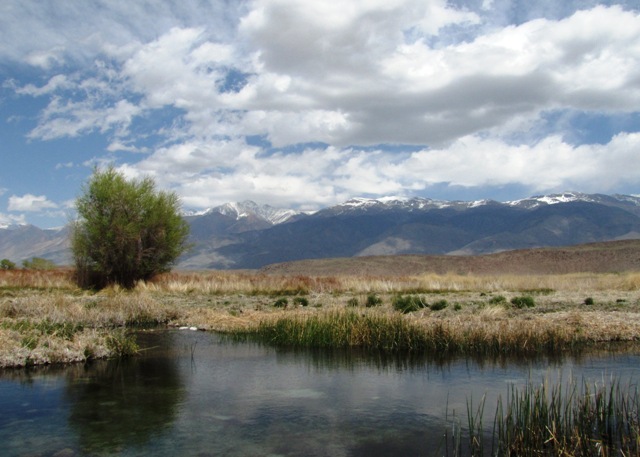 Fish Slough north of Bishop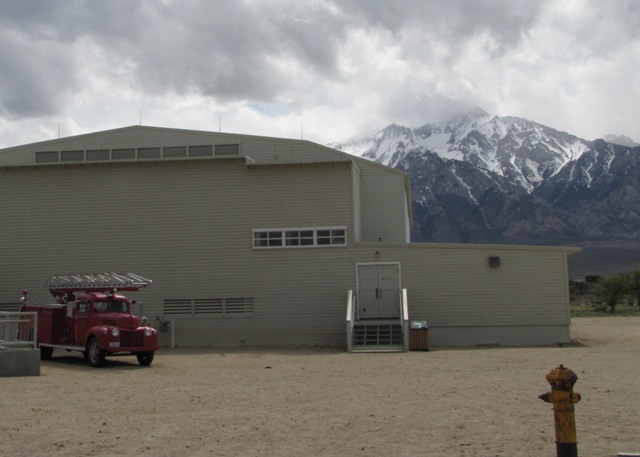 Manzanar National Historic Site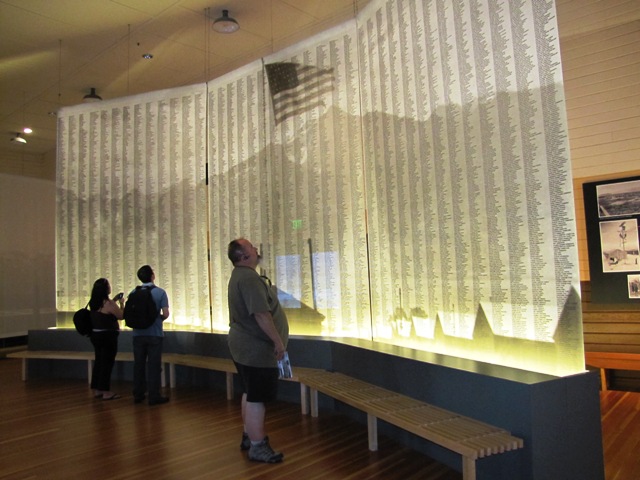 Manzanar National Historic Site Register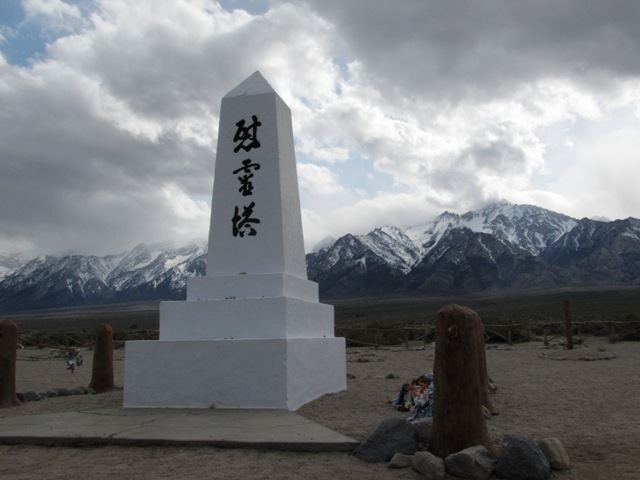 Manzanar National Historic Site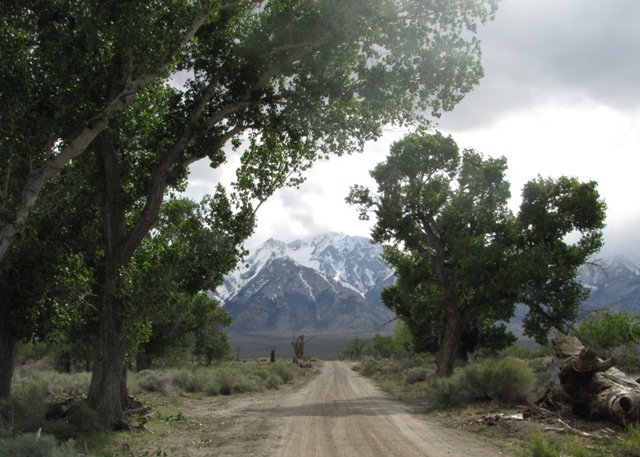 Road at Manzanar National Historic Site
Petroglyph Site north of Bishop
Petroglyph Site north of Bishop
Petroglyph Site north of Bishop
Phlox flowers in the Owens Valley
Owens Valley near Fish Slough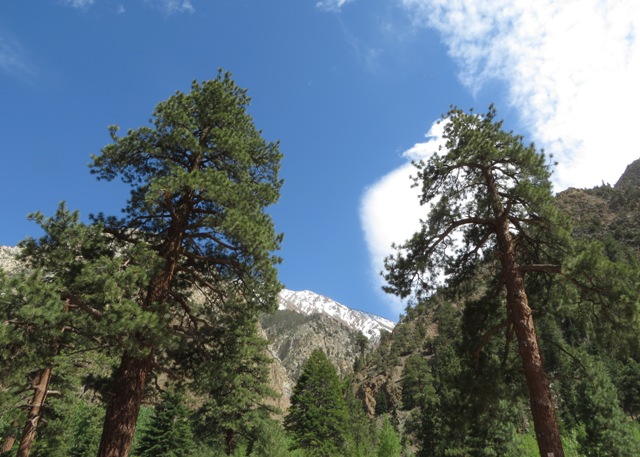 Jeffrey Pines in Pine Creek Canyon
Before Highway 395, this was the road that one took in the Owens Valley
Bristlecone in the Methuselah Grove
Rabbitbrush in the White Mountains
Bristlecones in the Patriarch Grove
Cabin at the Mexican Mine in the White Mountains
Road to the White Mountain Peak Trailhead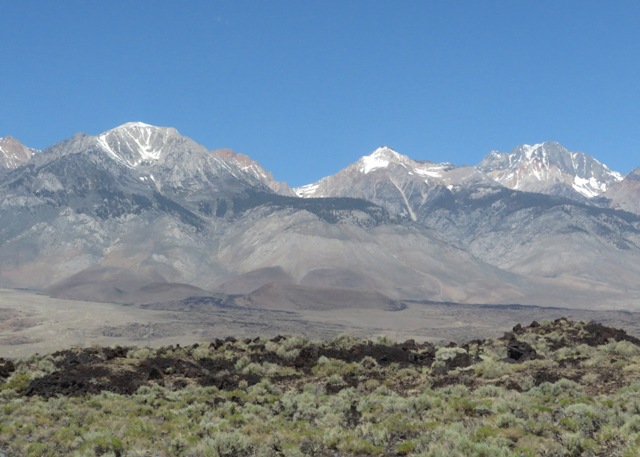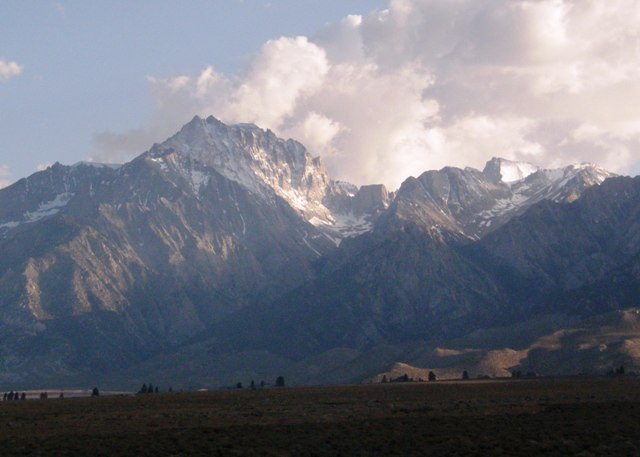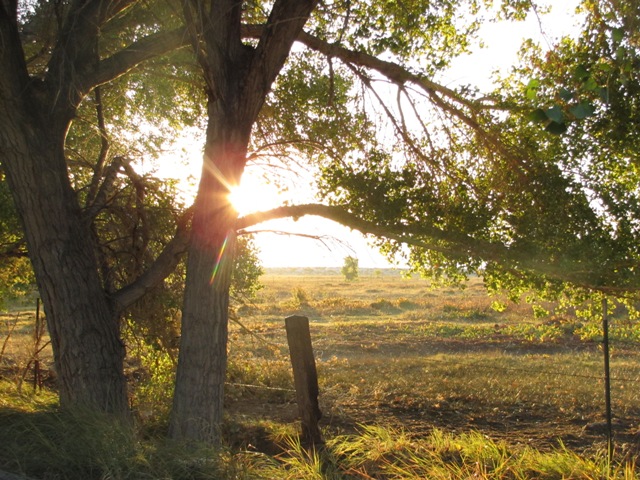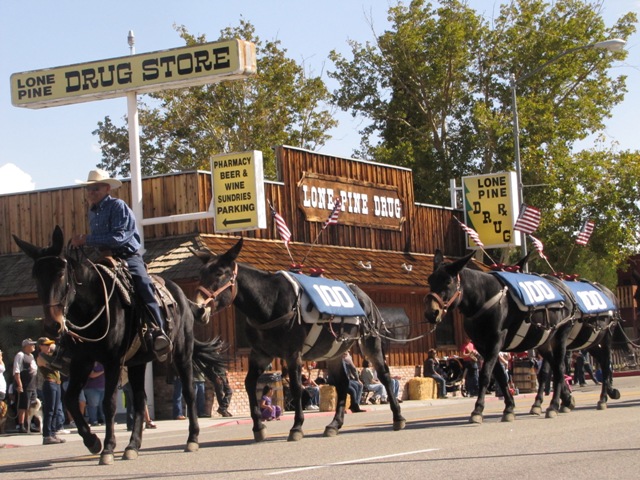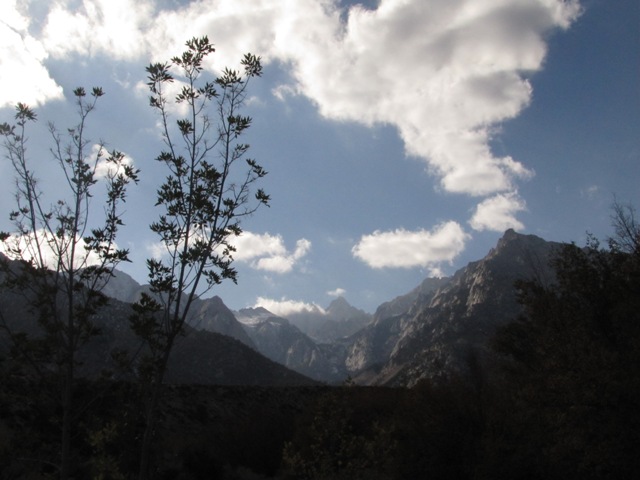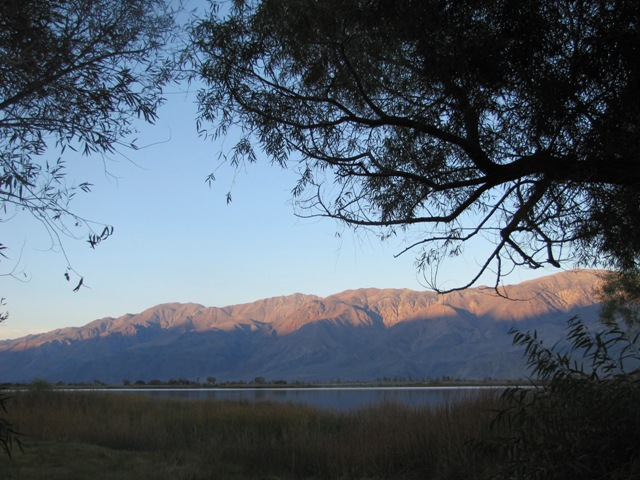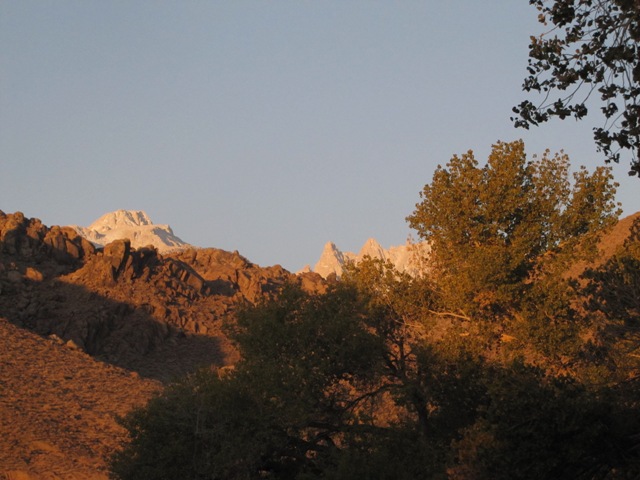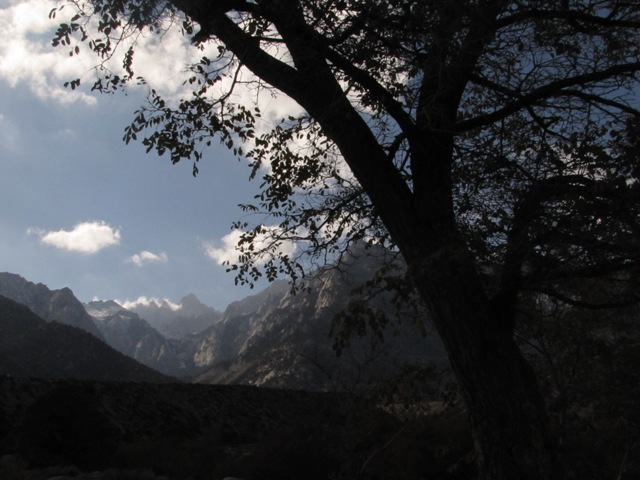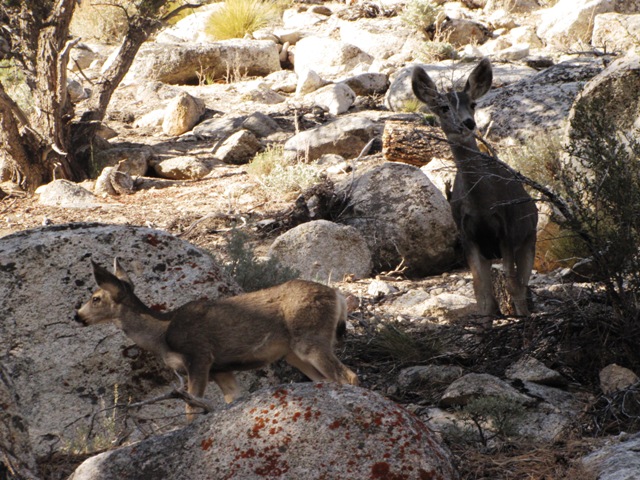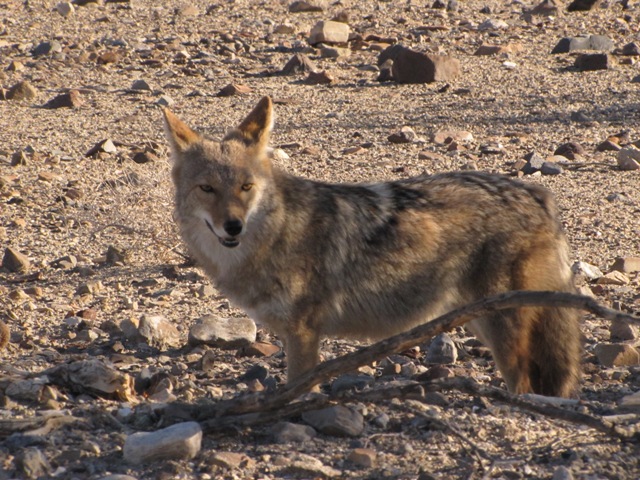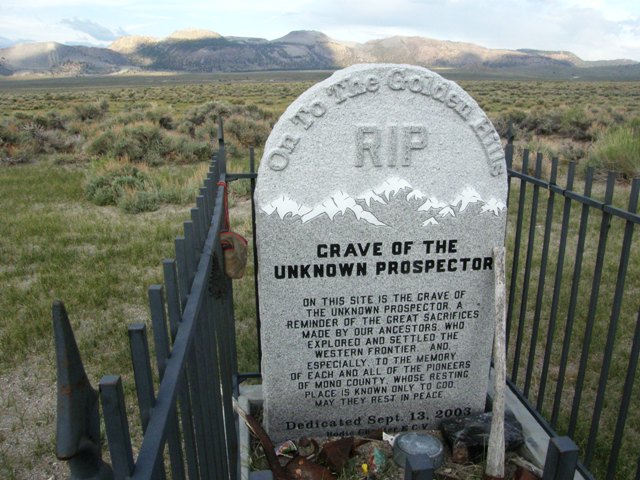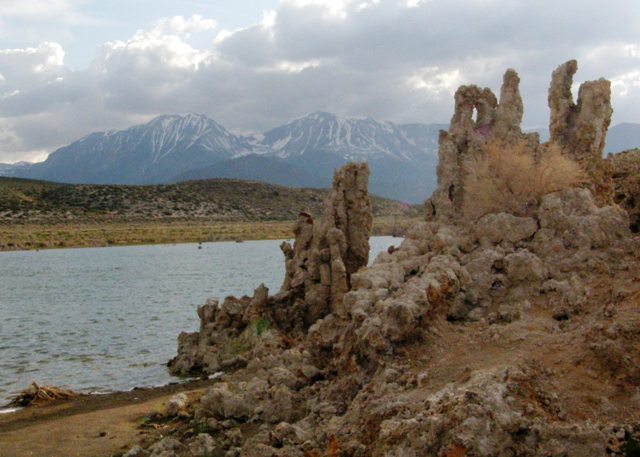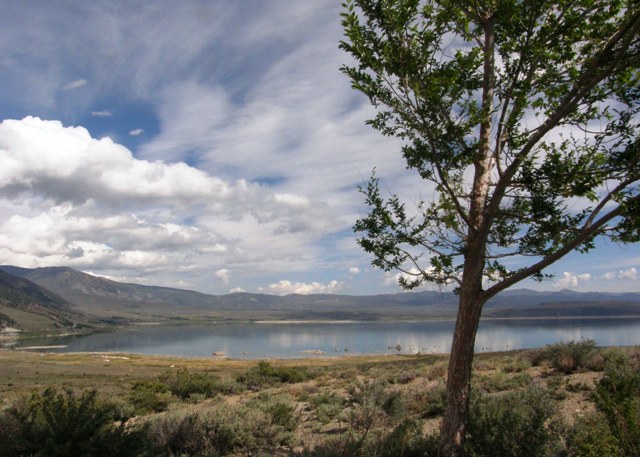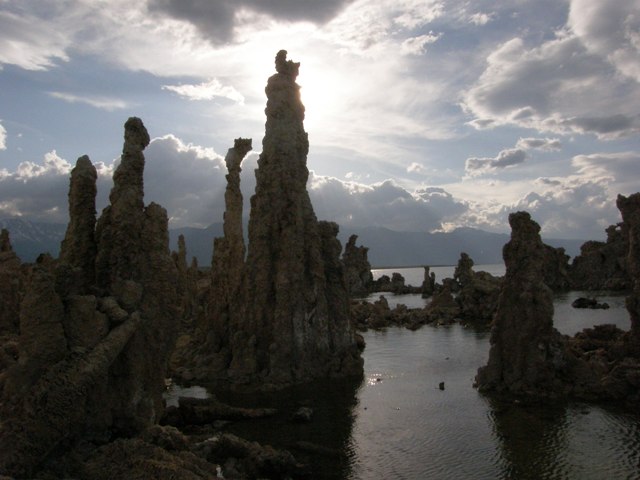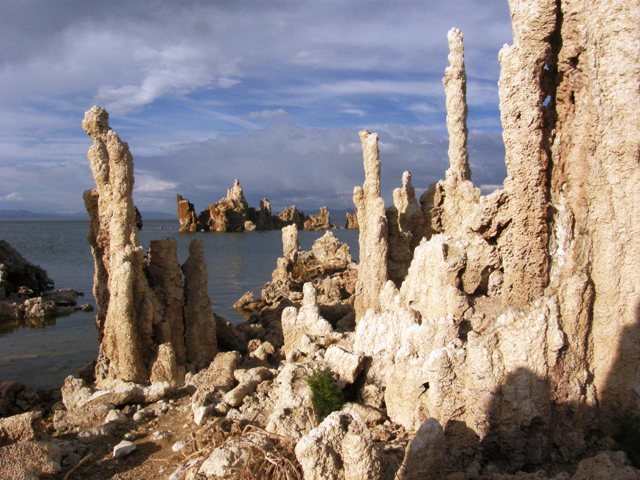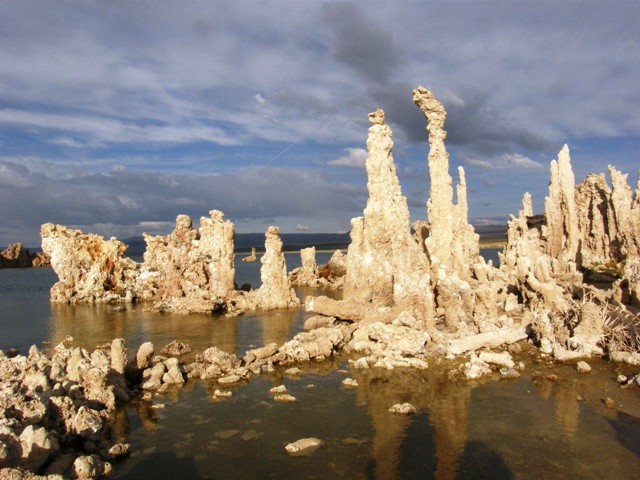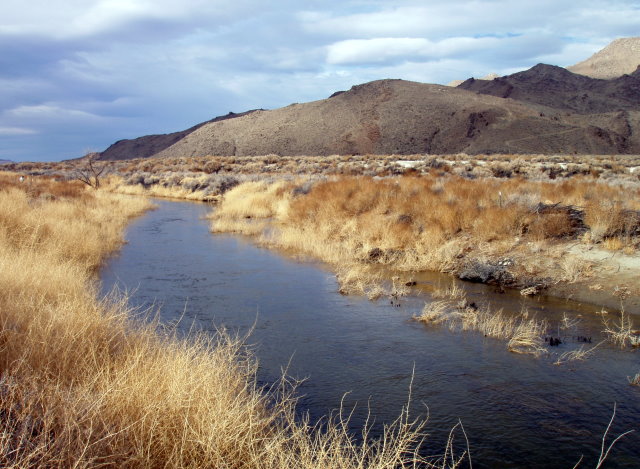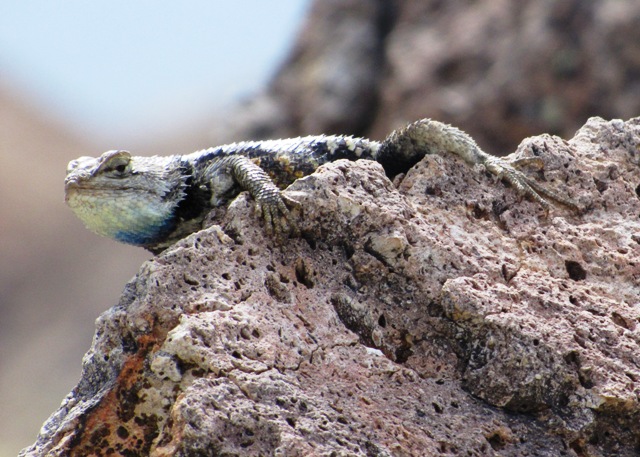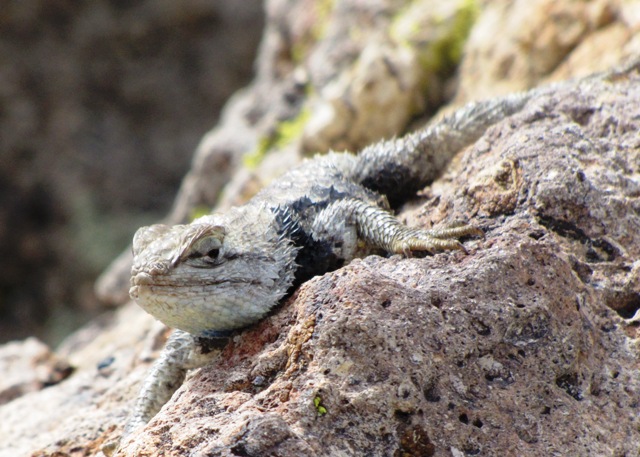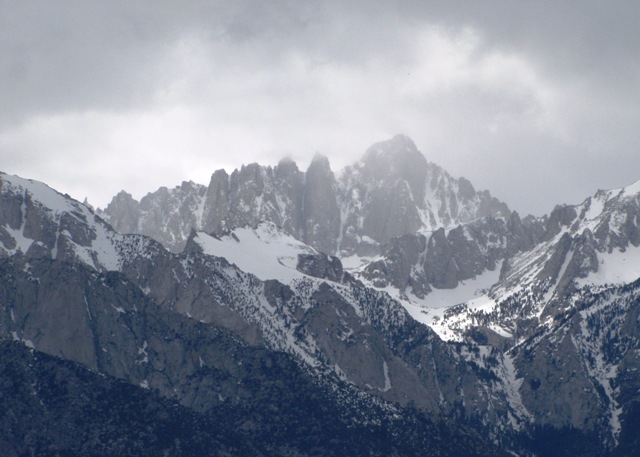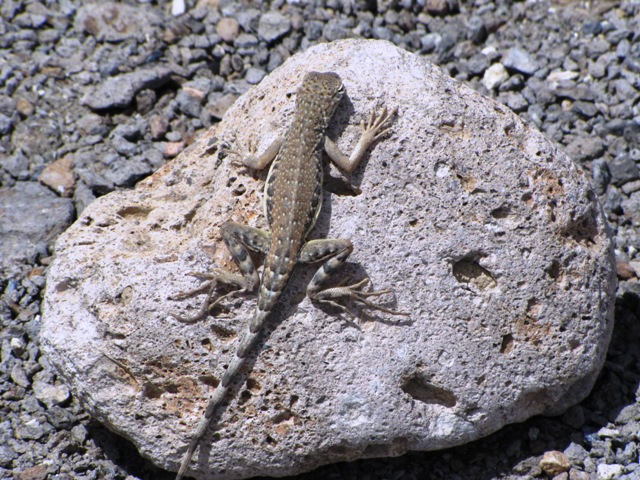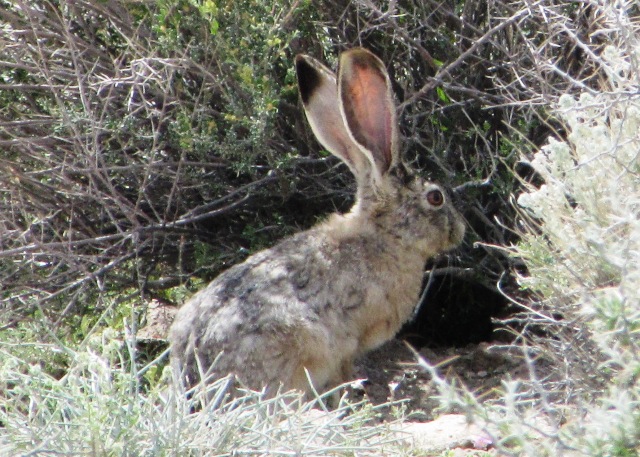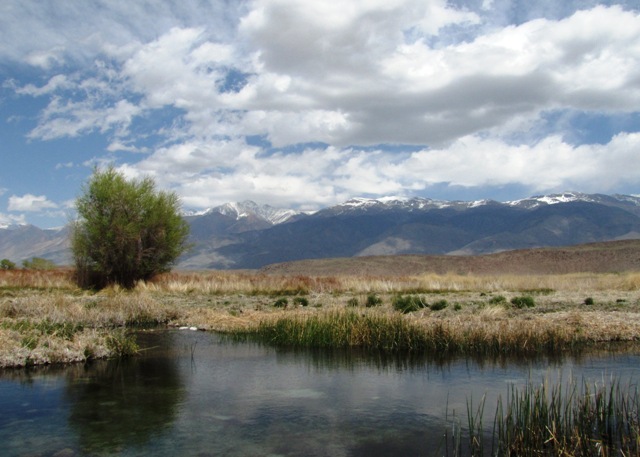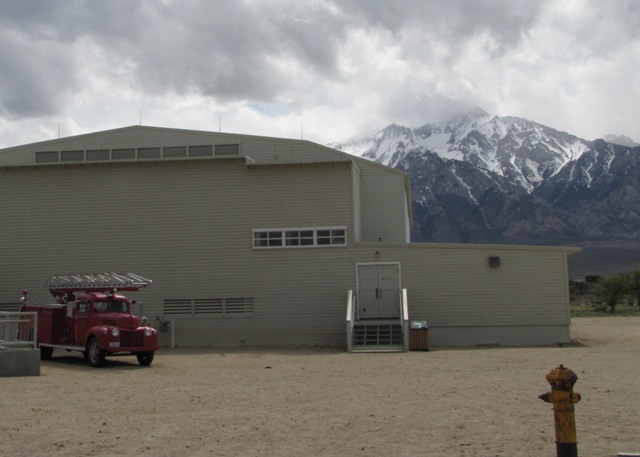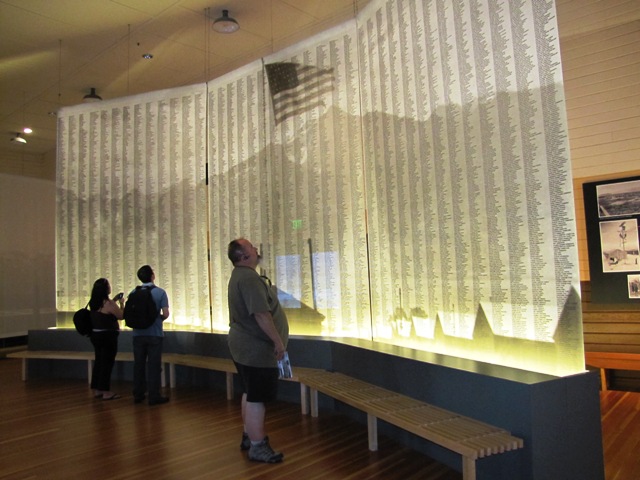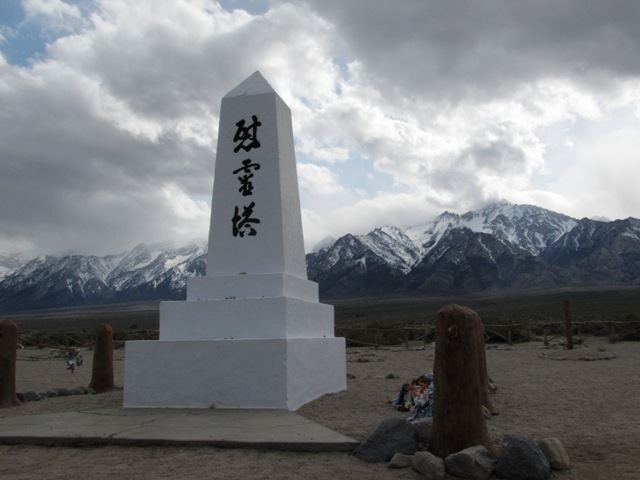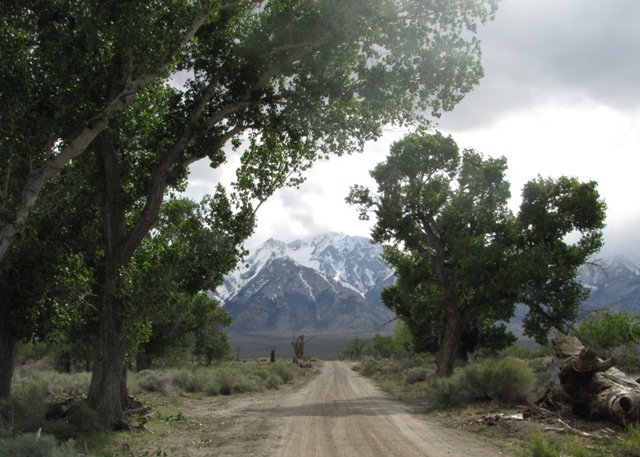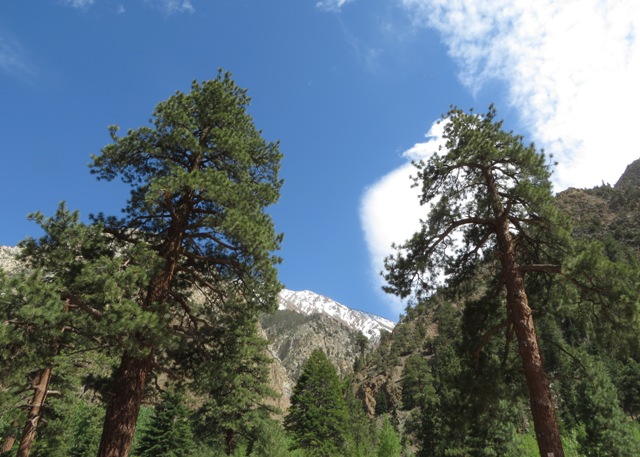 THE OTHER SIDE OF CALIFORNIA
Below are some photos that Kristine has taken on her trips. Also visit Kristine's Pinterest board for more photos of this beautiful region of California!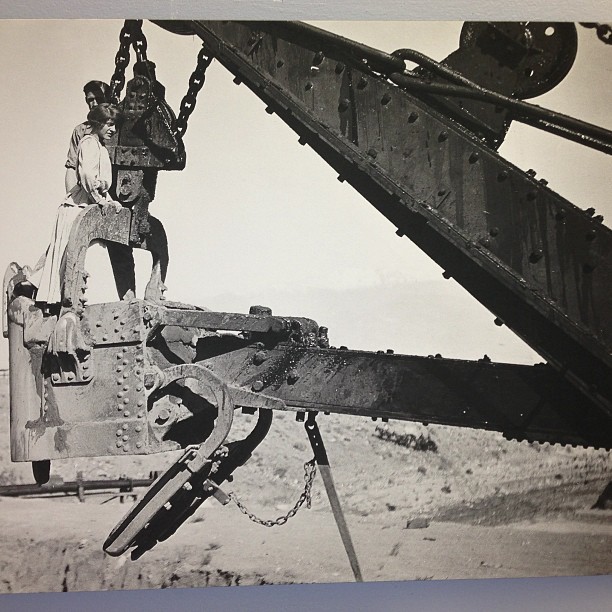 An aqueduct worker tries to impress his wife by taking her on a date to see the giant bucket. Photo of archived material by the author. Seen on display at Eastern California Museum.
Author selfie at Department of Water and Power, Los Angeles
Mono Lake means I'm almost home. Photo by author. Plane by United.
John Wayne impersonator, Lone Pine Film Festival, October 2013.
Dixon Lane where we walked our labrador retriever, Blossom and where I rode our horse, Shadow. Photo by author.
Self-portrait. Alabama Hills.
Kayaking Mono Lake with Caldera Kayak's Stuart Wilkinson. Photo by Nancy Crowley.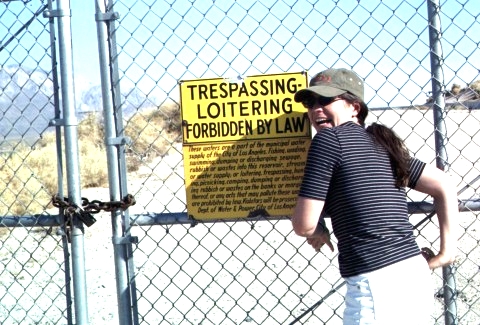 Don't worry, I'm a good girl. I would never break into the Alabama Gates. Photo by Joe McCrossen.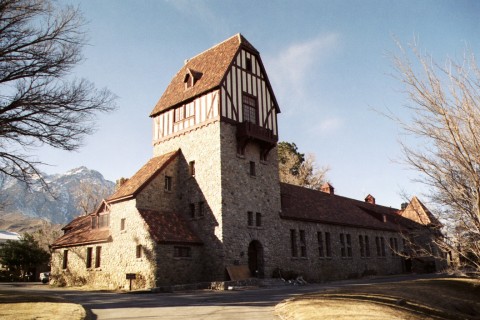 Mount Whitney Fish Hatchery near Independence, California. One of the prettiest places to grow a fish. Photo by the author.
Cottonwood trees at Fish Slough, Bishop, California.
Stained glass windows at the Presbyterian Church on Main Street, Bishop show beautiful Mount Tom, my fave of the Sierra.
I just love the characters you see on Main Street during the Lone Pine Film Festival each October! Photo by author.
Have you ever wondered what the backside of Mount Tom looked like? Photo by author. Plane, Embraer by United, LAX to Mammoth-Yosemite.
Where "How the West was Won" was filmed, Alabama Hills
Kristine by "Gene Autry" Rock in the Alabama Hills
Sunrise in the Alabama Hills
Cowboy poet Larry Maurice on Kristine's left; Western film historian Dave Matuszak to the right